I have been looking into breed rescues lately. I came across a beautiful senior needing a home. He is 11 years old and was surrendered due to families change in lifestyle
. I wanted to adopt some thing a little younger, but due to his age I worry no one will give a secound glance at him, he is such a beauty!
I emailed the rescue and I am waiting to hear back, it's only been a day or two so I will wait until after the holidays and if I haven't heard back I will try emailing again. I am so anxious to hear back from them and see if he will be a match for me and my family!
(Any one know what breed he is. LOL!)
This is him, his name is casual (cazh) a cream tabby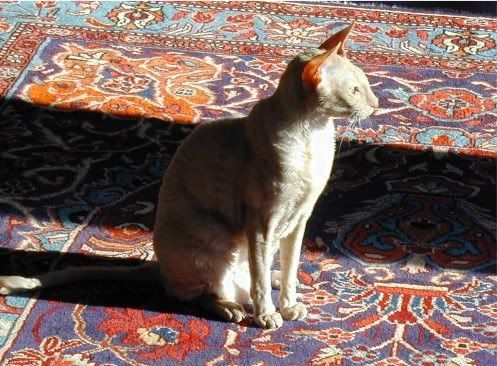 I do worry I won't be able to, I have 4 cats already, and the kitten is a frisky little twit, all of the others are pretty calm and laid back (ragdolls) they wouldn't bother him, any one think with his age and having such a young kitten that it might not be a good idea, or should I try and adopt him?