Kiko
:
Who is that in our tree?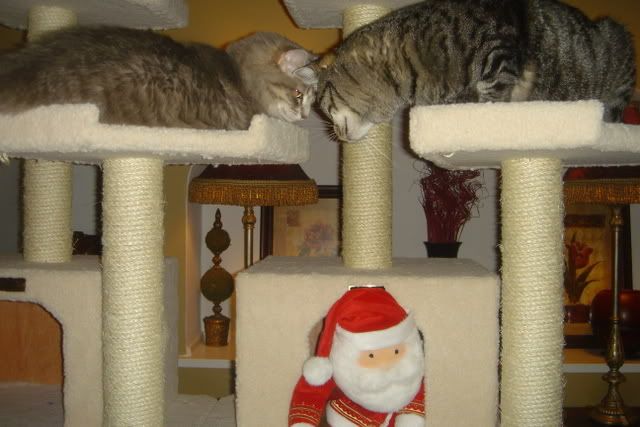 Santa:
"Come sit in my lap and tell me what you want for Christmas"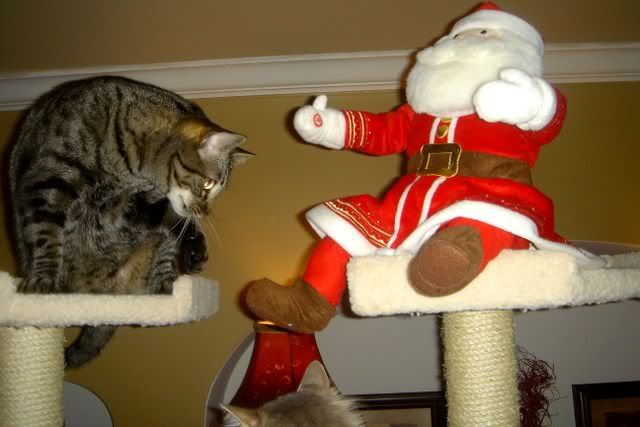 Kiko:
"I dont think so!"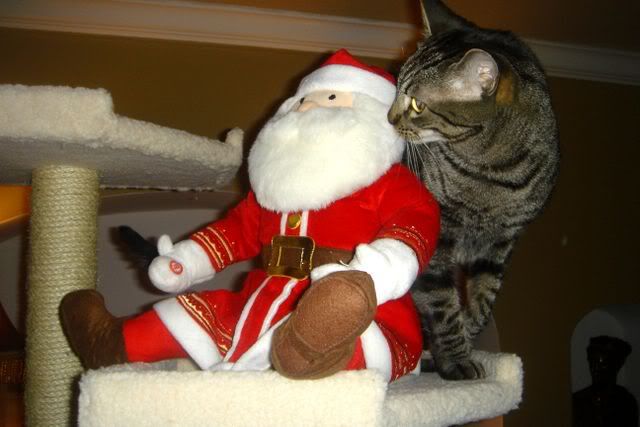 Santa:
"Have you been a good boy, Kiko?"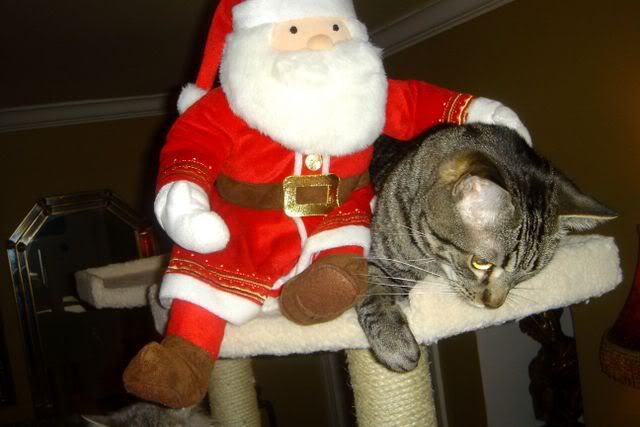 Kiko:
"Get off MY tree!!!"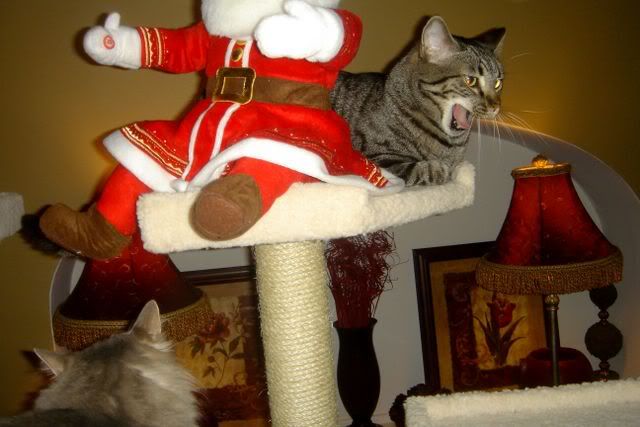 Kiko:
"Stop hugging ME!!!"
Kiko:
"STTTTTTTTTTTTTTTOOOOOOOOOOPPPPPPPPPPPP"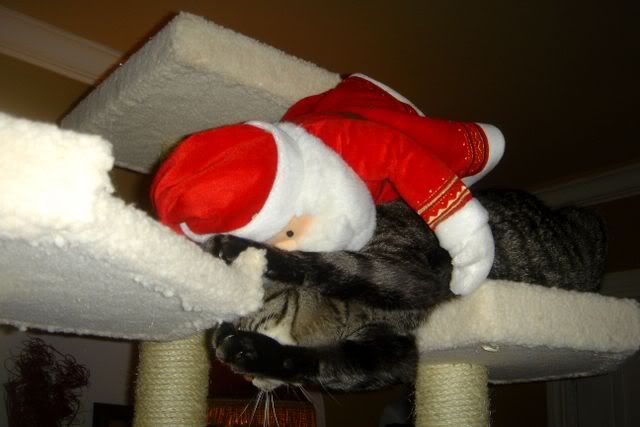 Santa:
"Kiko save me Im falling"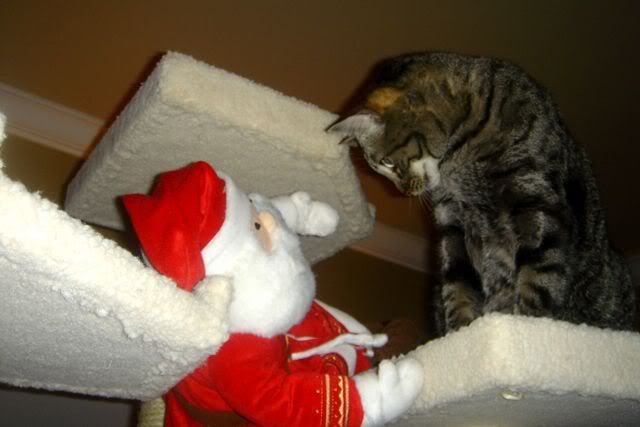 Awwwwwwwwwwwwww poor Santa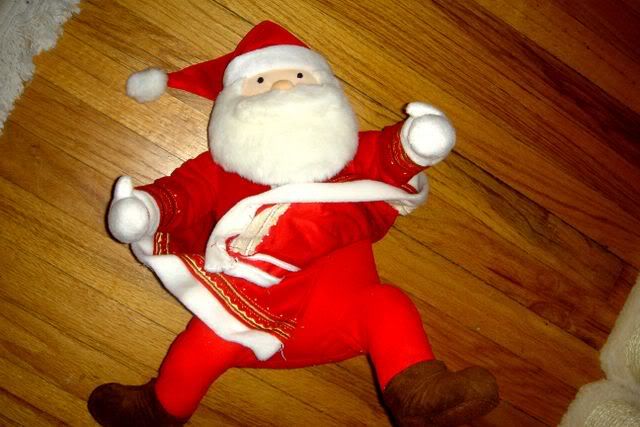 and look how guilty Kiko looks ..........