I'm sure glad I only half decorated the tree this year. And I'm also glad I happened to have the camera at the ready when she did this!
It's really hard to "discipline" at cat, or tell them that she shouldn't do something when you're giggling uncontrollably!
Where's Ginger?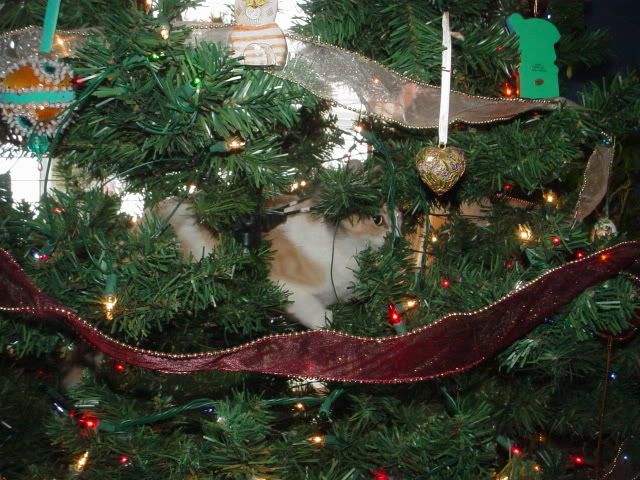 Oh, there you are!
"Um, how do I get down from here?"