So, with all the new kitty pics and the fact that I've been taking pictures since I bought my new camera last week both of my kits are feeling left out. So, I decided to start them each their own threads for all the pics I'm sure to be taking. He's my handsome boy and I've taken tons of pics but he's not very photogenic. I think it's the long black fur.
Pet my tummy... please!!! (and who could resist such a cute fluffy tummy)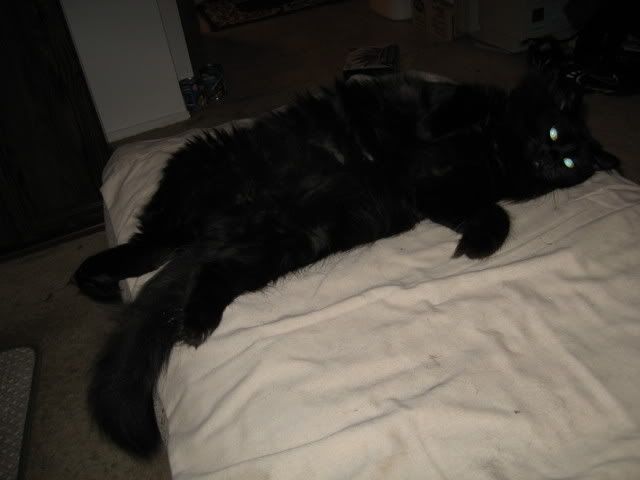 What was that... was it a lost mouse?!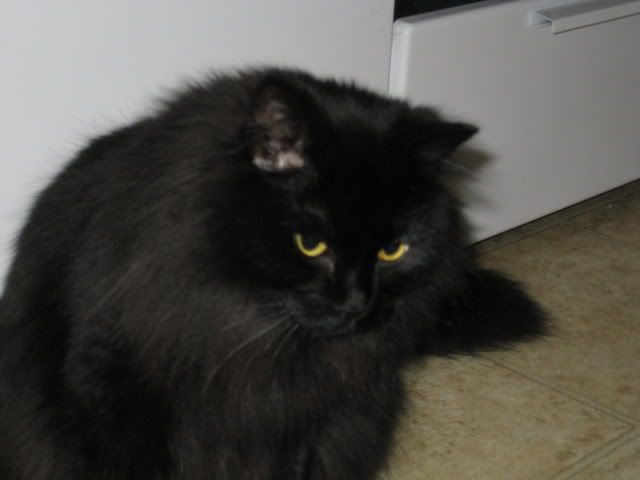 I bored w/ pictures...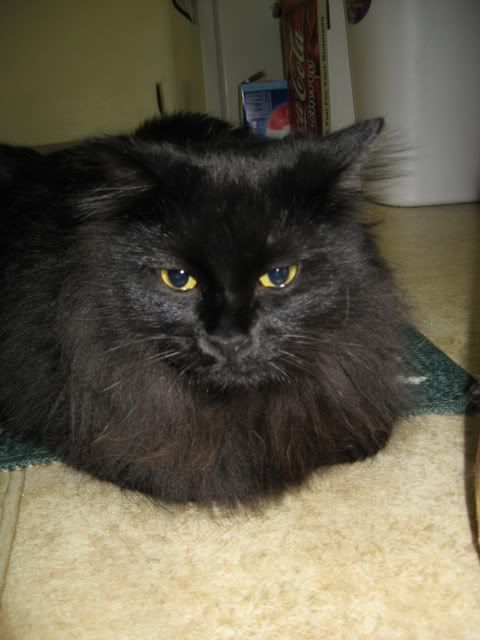 Wait... was that the mouse?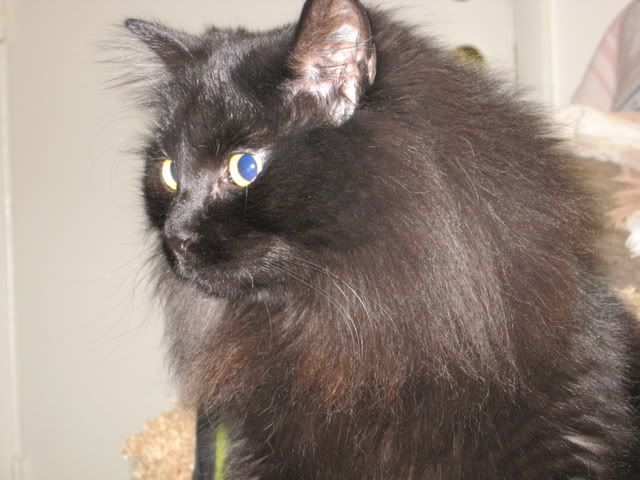 Mmm... tasty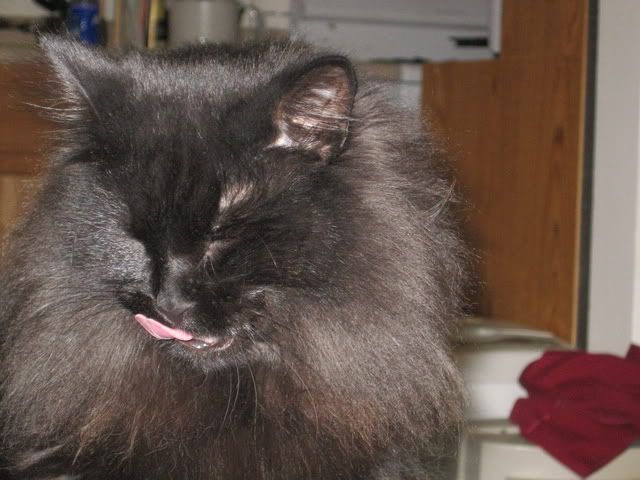 And he has the most kissable kitty mouth!
and one of the fullest manes I've seen...