I picked up a four-pack of "Sheared Pompoms" made by Vo-Toys the other day and my kittens totally love them. Besides playing with the balls for hours, they even growl at each other sometimes over them! It's such a delight finding stuff your furkids like.
Oliver with the orange ball.
Rachel really getting into the fun.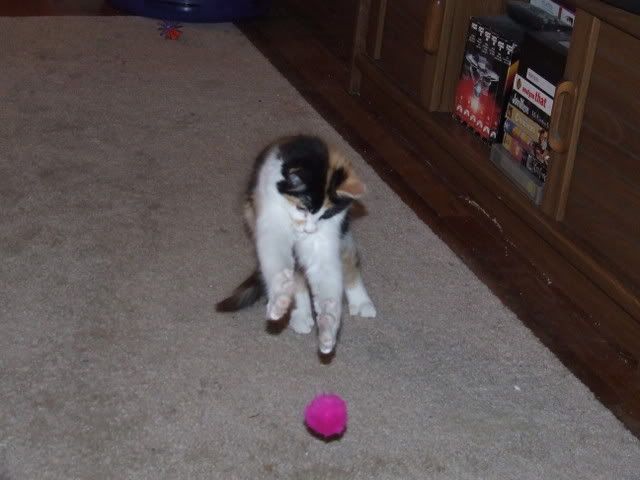 Rachel with another one.
Rachel guarding her favorite one.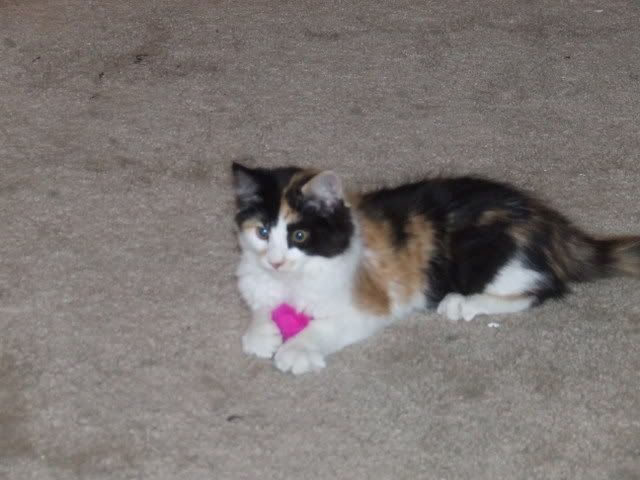 Allen fell asleep playng with his.