Here's Anya with her new catnip mouse.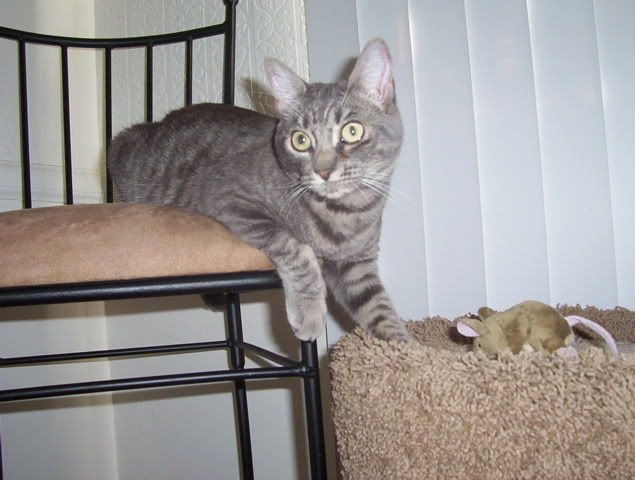 I can't believe she posed with it this well, and long enough for me to take the picture before she attacked it.
Speaking of attacking it....
Notice we're in transition from pink kitten soft claws to blue small soft claws. And now that I see the above picture up close I see that another one has gone missing...
Anyway, my vicious girl. Show no mercy Anya!
And one final one of her and her "stocking". I found a suction cup wand that connects the bouncey elastic toys to windows and walls. She loves it.