Hello. I'm new here. My name is Gil, and I'm from Chicago.
My cat is an orange Tabby cat, named Peaches. We got her
in October 2001 and she has made our lives so much better.
She is the best kitty in the whole world. She's sweet, loving,
cute, and playful.
Here's a picture of Peaches: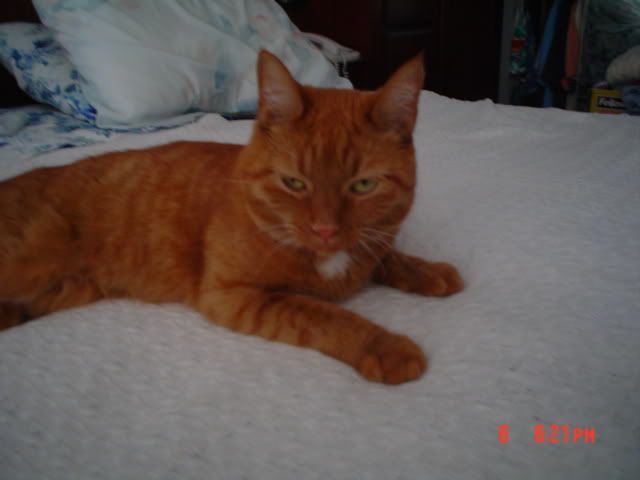 I look forward to posting on this forum!
-Gil