I have a little Swarovski crystal cat that my brother got me while in the Swarovski factory in Switzerland that sits on our mantlepiece.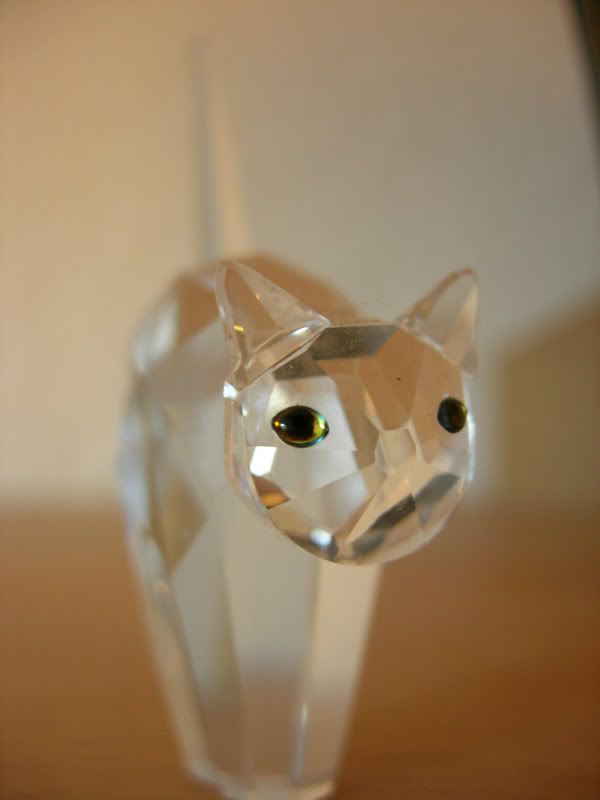 I got home to discover it on the floor which means Stumpy has been jumping on the tv then onto the mantlepiece again. I discovered the tail had been broken off as well when it fell!!!
I was quite annoyed initially as I love my little crystal kitty, but I had to giggle when I realised it now looks like little Miss Stumpy with it's now stumpy tail...
She obviously decided it should look more like her...