Well, after a lot of research, I finally settled on a camera and so far I love it!
Here's a few pics I just took with it. I'm still learning, but I'll get the hang of it eventually. The clarity is so good. These pics you really can't see it cause I had to make them much smaller.
Zoey girl: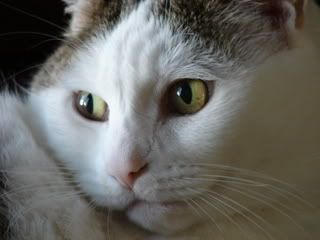 Snickers: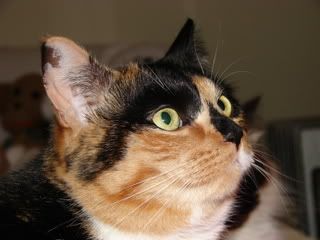 Pebbles: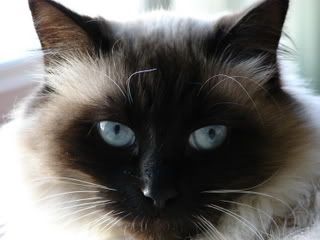 Chance Boy:
Still haven't been able to catch our little Peanut. She's so darn lovey that everytime I get near her with the camera that's her sign to wind, headbump, rub, mew. She won't stand still and it's driving me nuts cause I want to hang pictures of them in my house and I can't leave her out. Guess I'll keep working on it.