Usually I don't really care what kind of cats mine are..but I brought in a stray cat with her 7 kittens several months ago. We found homes for all but her and 3 of her kittens. Ever since I saw Jack, i thought he was a rare male calico. (Dilute calico). But am thinking maybe he has snowshoe in him..but his mother has had atleast 5 litters in my friends backyard..I have seen all the kittens, and found homes for them all (the litter before her very last, she had 1 surviving kitten I kept, which is my cat Scarlett). All have been black and white, black, or Mackeral tabby. This is the first I have seen of anything different. She is black and white.
Any thoughts? My friend (Who is not much of a cat lover) almost tried to say he belonged to him since he was born in his backyard..and that he wanted to sell him to make money off of him) Some people.
Anyway, pictures: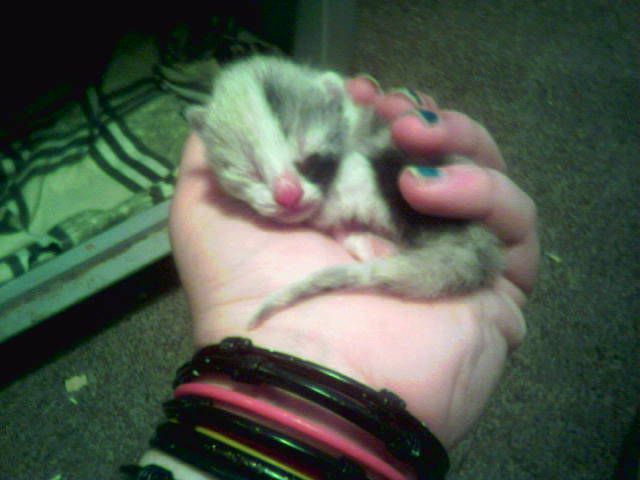 When I first brought them to my house. (Guess of 1-2 days old since he still had the umbilical cord).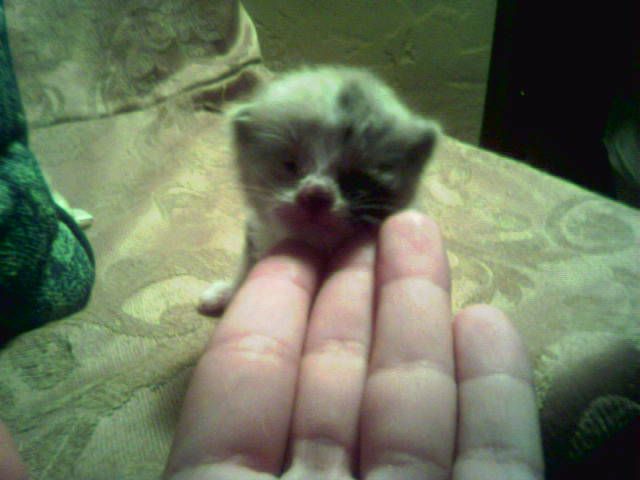 10 days old.
4 weeks old
5 months old
Recent, 7 months old