She went on here all by herself to say hi to her TCS friends!
Hi Elliot! Good luck on your new home! I'll miss you you hunk you!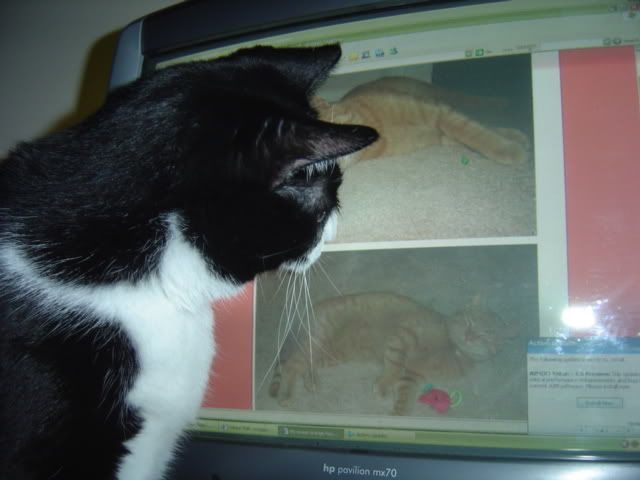 Hi Kitters!!!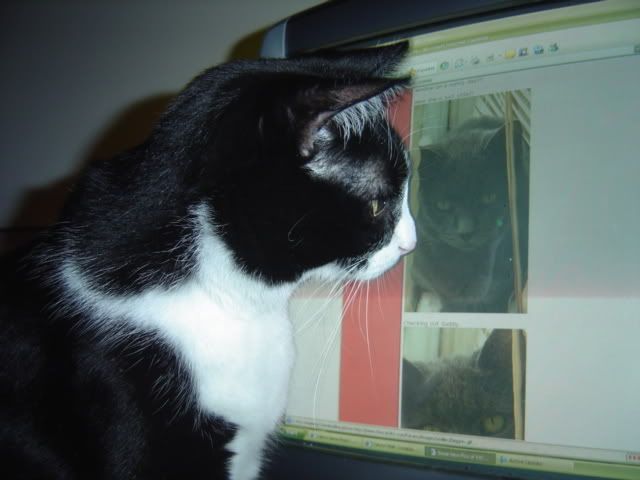 Hi Bit!! Hi Scratch!!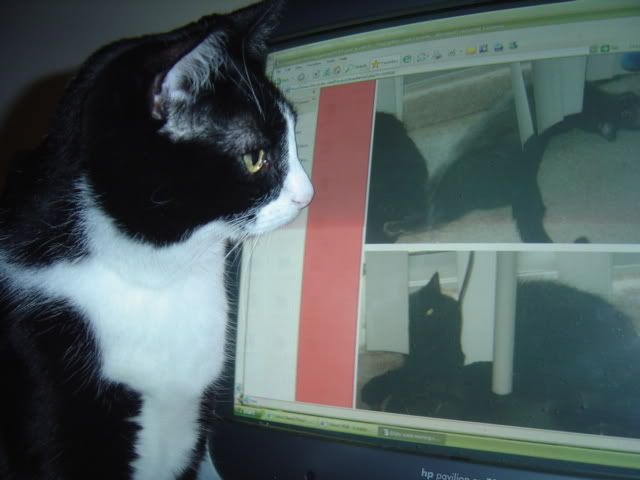 Kiko, you look hot!!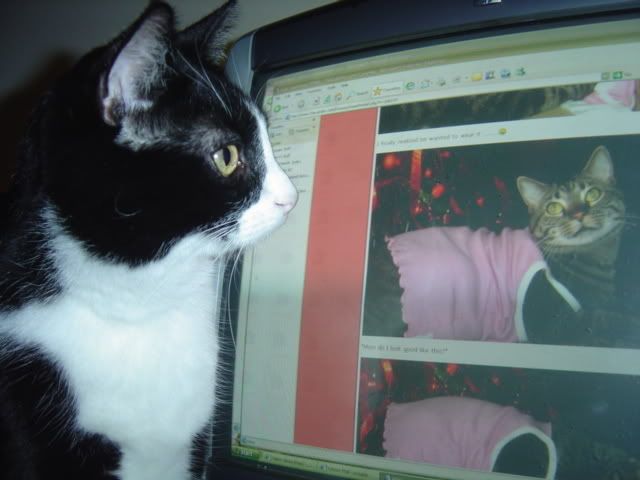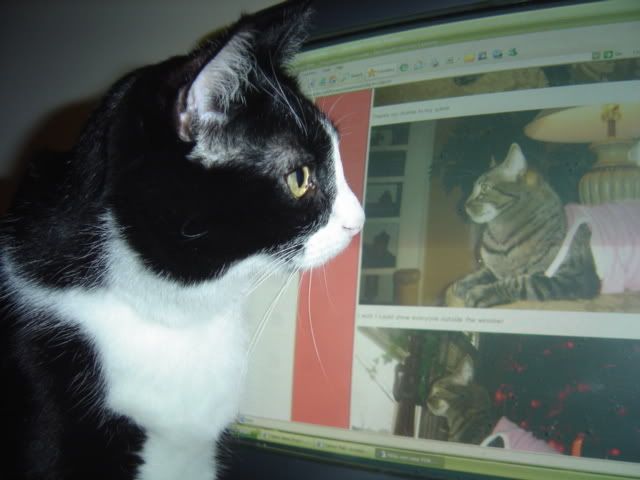 Simba, that is a great pic of you! Your meowmy is so talented!