Well I been meaning to post new photos and I still havent uploaded all of them but here are some that I have some might be repeated I am sorry!!!
heres bella licking or attacking the stuffed animal I have although I do have one of her sleeping with it I just cant find it !! hmmm !!!
Here is my stormie though, I need to upload more of Bella and get more pictures of Bella, she only does stuff when I dont have my camera lol I gotta keep it glued to me !! But here is the easy photogenic kittie Stormie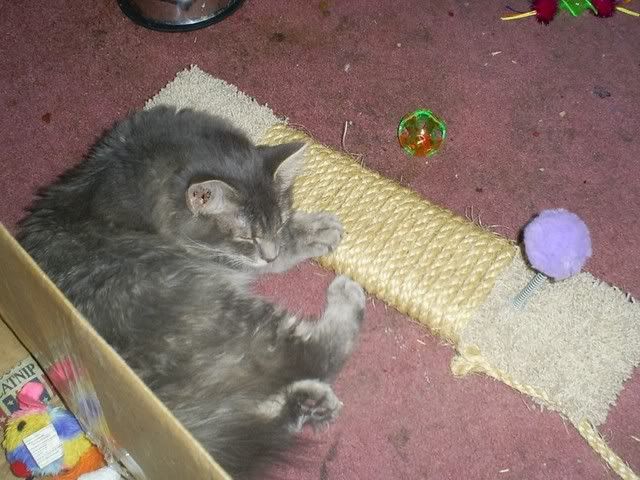 Here they are in different photos this is how the cat bed is getting used haha we sleep on top of it !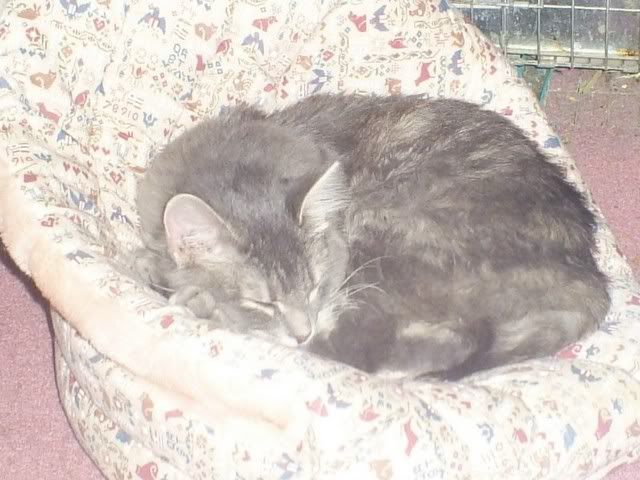 ( I think they liek to lay by the bunni and stormie will go on top of mama he guniea pigs cage and sleep )
Now we gotta lay by each other and play with our paws at the same time