I LOVE ice-skating! Ian's mom was a pro figure-skater and she did ice-capades and everything! Me, I was just put on skates at age 5, and actually got into free-style before I quit (was about 11 or 12 when I quit). So, I just wanted to share a few pictures of us ice-skating this afternoon: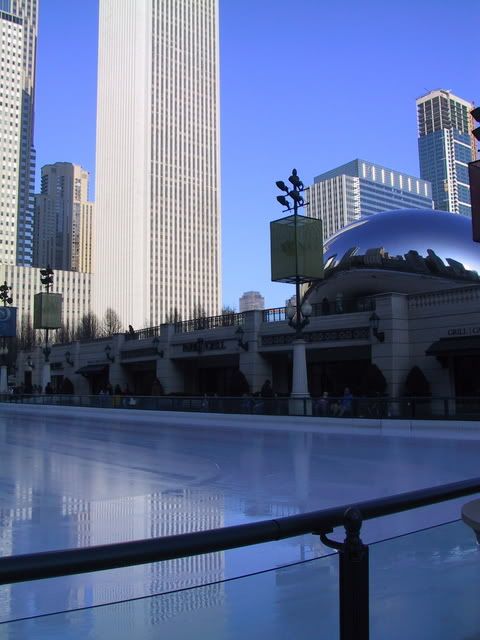 There' the McCormick Tribune Plaza ice rink in Millennium Park. Seriously. Most gorgeous city EVER. The building Ian and I are getting married in is actually the brown building second from the left that's sort of shorter and hiding back between/behind the other two big buildings.
Oh, and that big silver blob on the right is Cloud Gate, or the Bean. It's artwork people, artwork!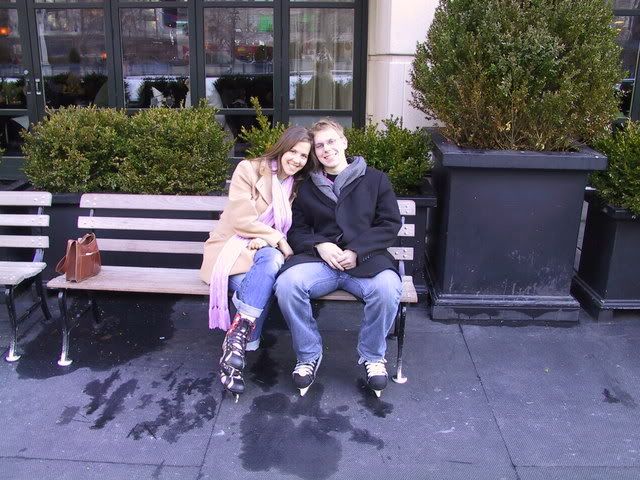 Me and my honey waiting for the rink to be resurfaced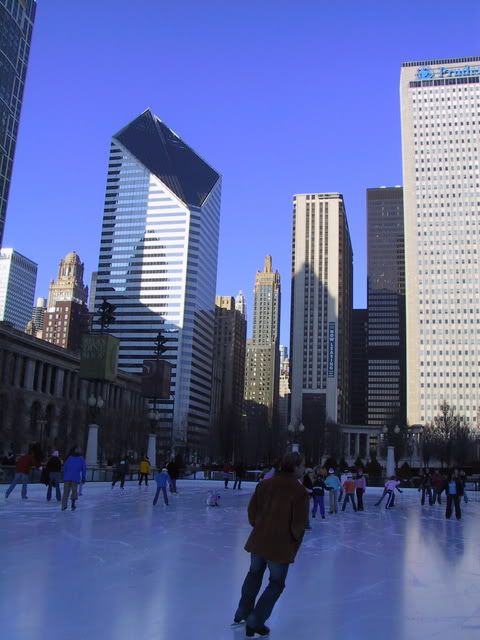 All the skaters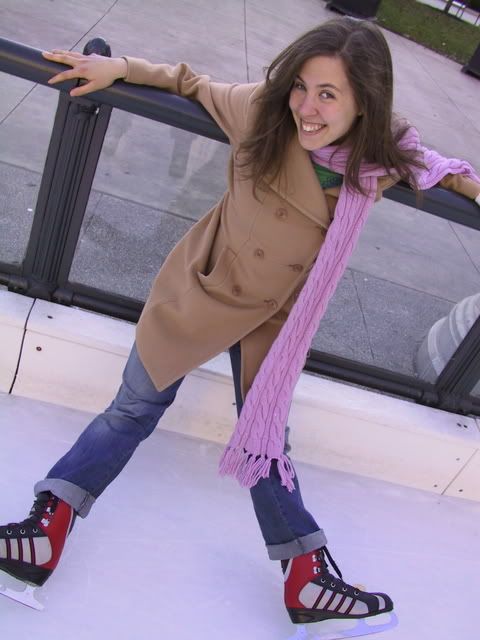 Me being a goof (so what else is new)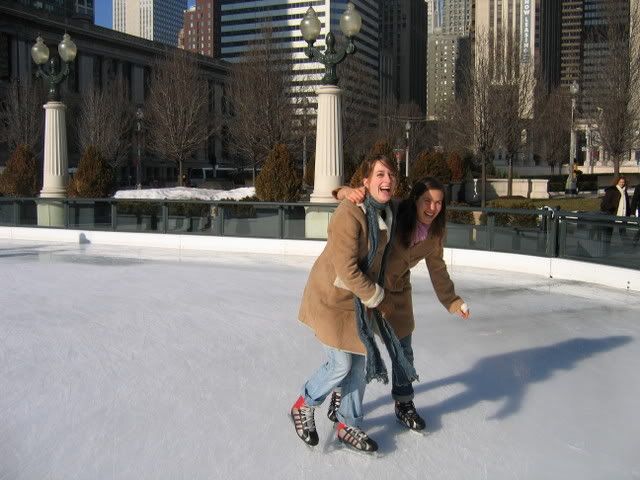 Me and my best friend, Cheryl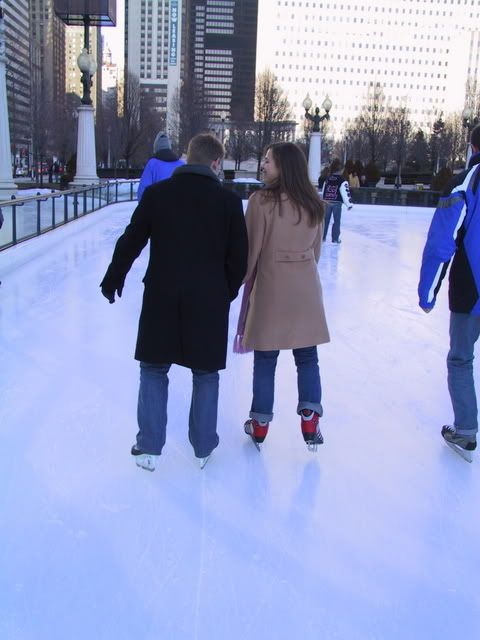 Me and Ian again
So who else likes to ice-skate? Anyone have any pretty pictures? I'd love to see them!