Look how big Smudge is now!!!!
Stumpy and Lily hanging out together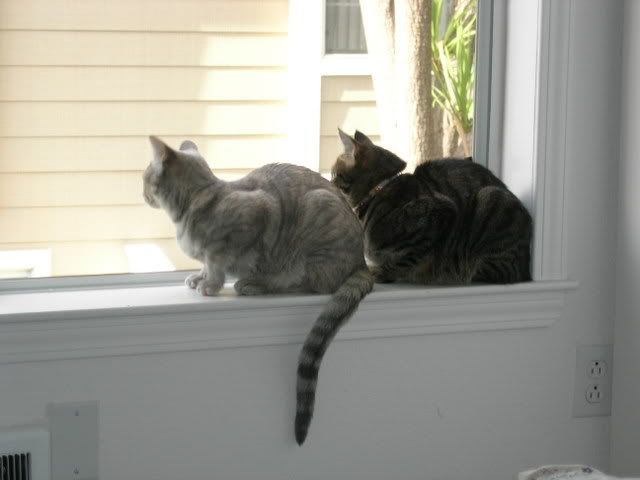 Stumpy has discovered that if she climbs the bike rack and the bikes she can reach the cords to the blinds that I wound around the top of the top railing....
Spraying the bike rack with bitter lemon type stuff didn't even stop her! Then last night LILY started trying to clinb the bike rack!!! Sheesh...