These are from past and present years.....feel free to add your Christmas kitty shots here.........
I think you've all seen Boo Boo with Rudy and Rudette!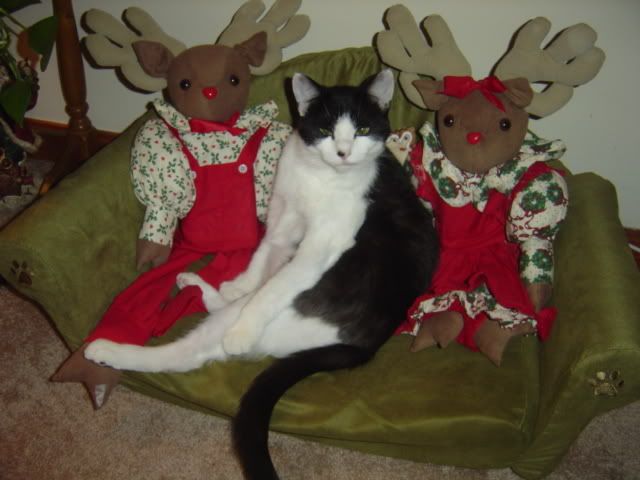 The girls under the tree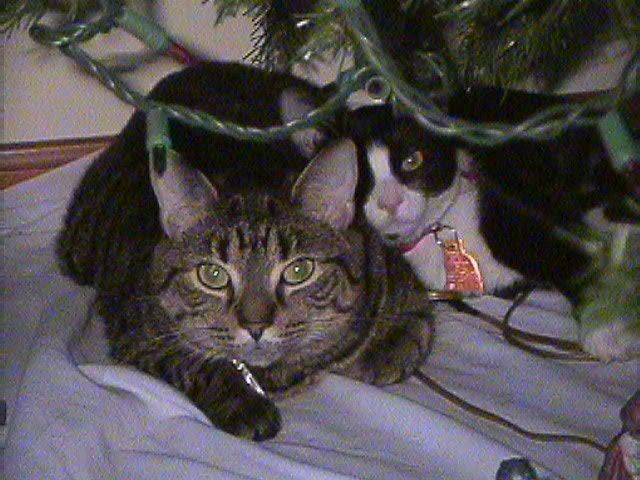 TT&P watching the snowbirds!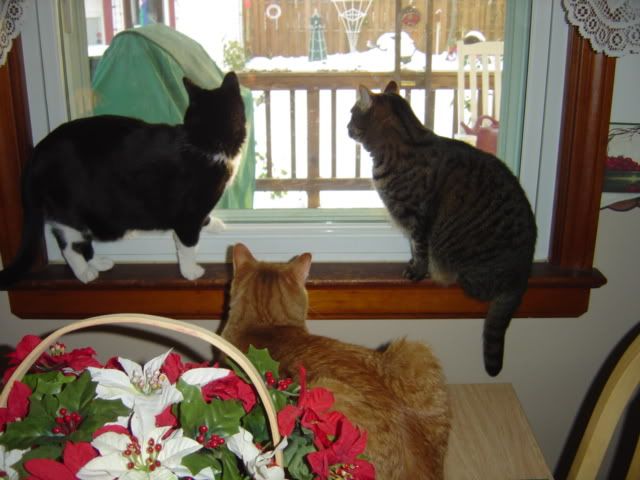 The girls playing in a Chirstmas box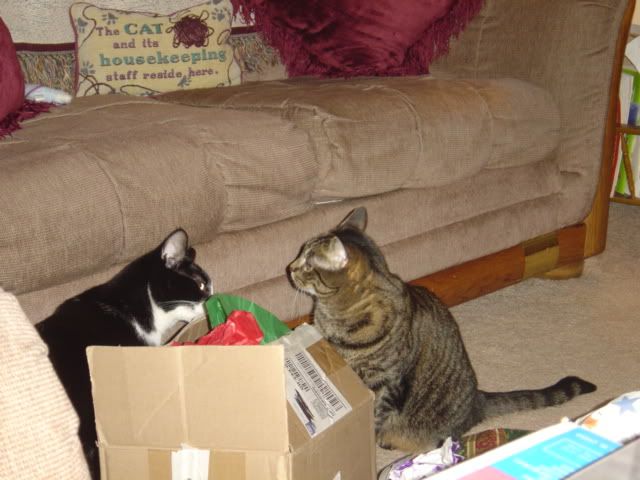 Bailey chilled under the tree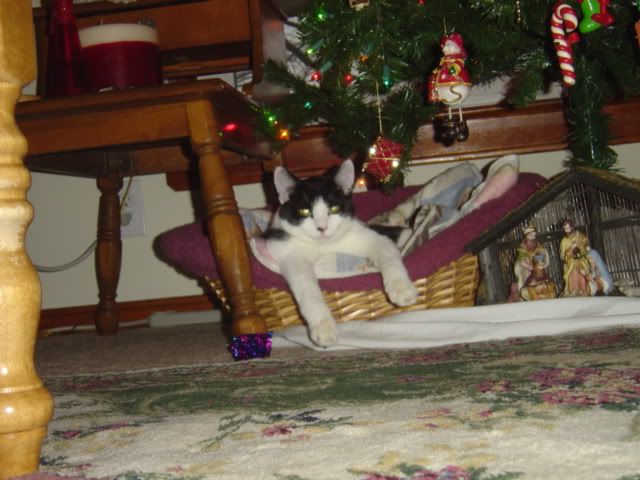 Pixie in her Christmas bag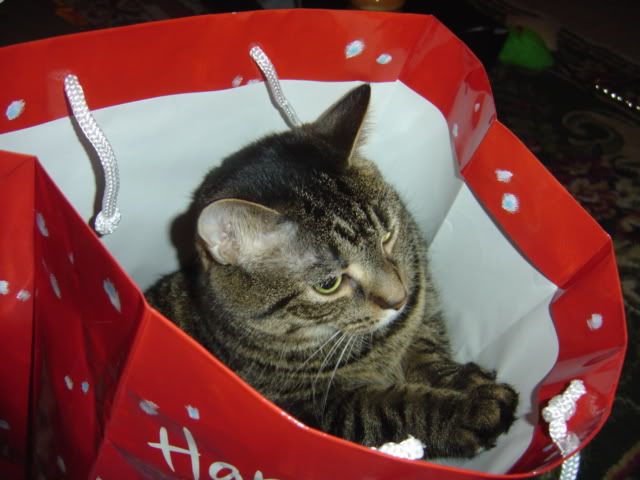 Why do they love to sit in boxes?