Good morning all!
BRRR!!!!!! It is 17 here this morning. The wind chill later is supposed to be NEAR ZERO!
A great holiday. I really miss John Lennon, I think he would have done even greater things had he not be killed by a freak.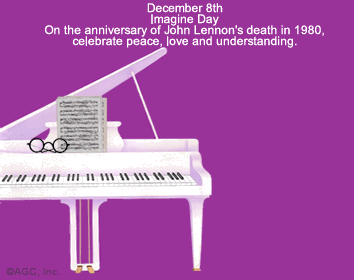 Sure hope Sarah gets that house cleaned up today...