Nate took a delivery of root beer and guess who got to play in the boxes!
Oooh, what's this, I'd better have a good look and a sniff...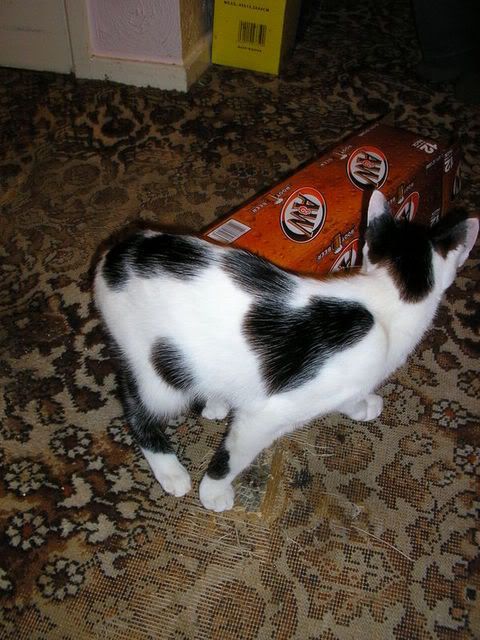 Hey, this is just my size!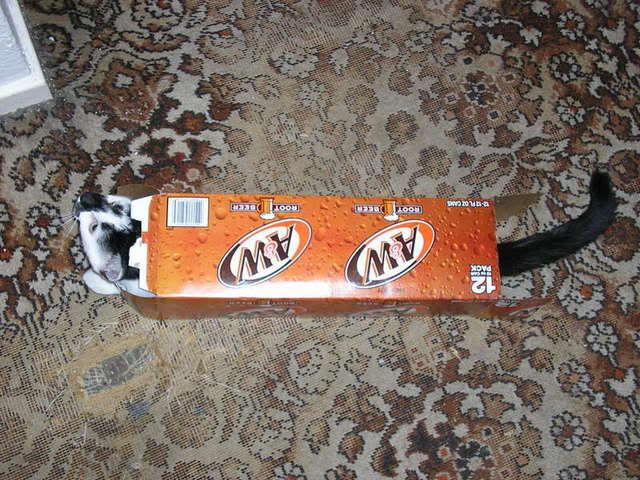 Uh-oh, I think I'm stuck....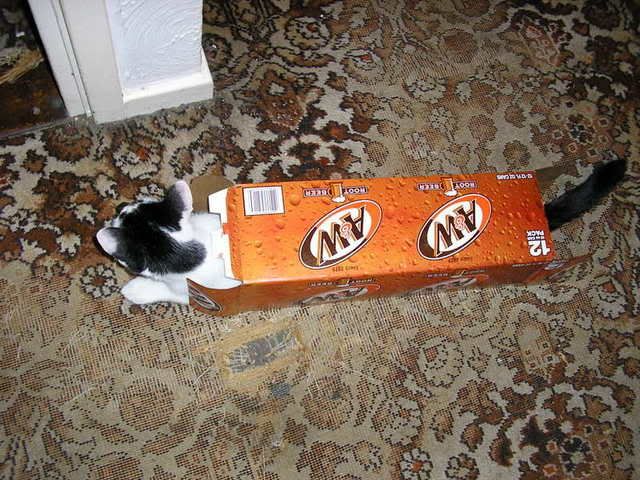 No, now I'm nice and comfy...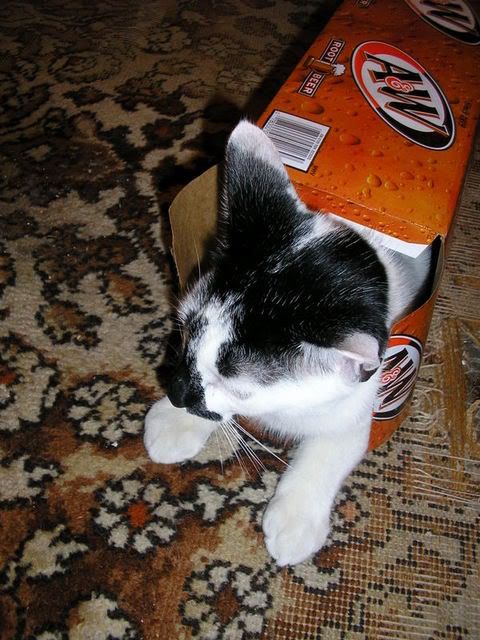 If you stick that thing in my face again I'm going to stay in here FOREVER!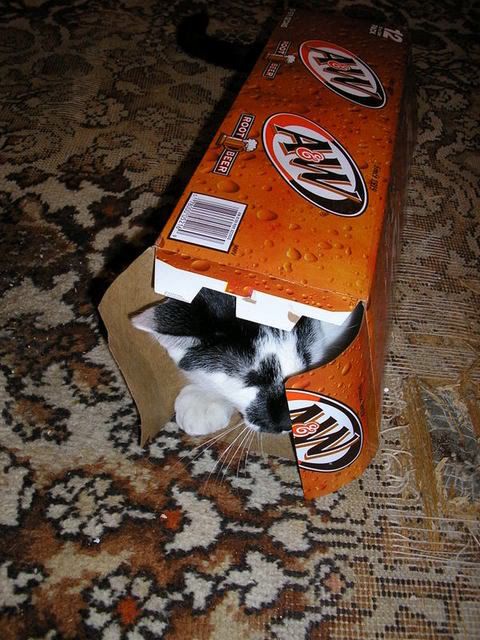 And last but not least:
Woooo, laundry day, wet clothes, my favourite!!!!