Here are some pictures of our newest kitty. He's a two year old Maine Coon... We're still up in the air about his name, but for now we're calling him "Amad" which means "persistence" in Hebrew. Our other MC is named "Arek" which means "patience" so it seems to be a good fit.
These were taken yesterday, his first day here.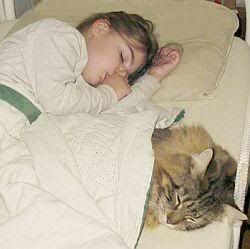 First, he found a cozy spot for a cat-nap under the covers with my three year old...
Then he made a little nest for himself in the bathroom sink...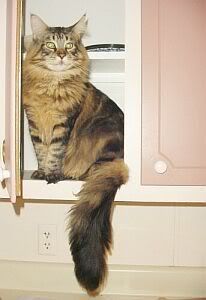 But I really HAD to put my foot down when he decided that the kitchen cabinets would make a perfect club house!
He's not shy, that's for sure!