We are putting up our Christmas decorations today, so I thought that my friends at TCS would like to join me and my husband it putting up our tree.
We decided on a spot:
DH put up the tree (it's the world's most pathetic Christmas tree it's only three feet tall!)
The houses go around the base: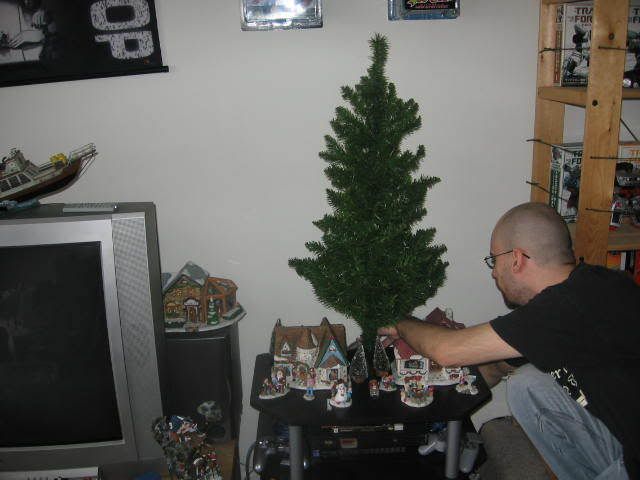 Just to give you an indication of how spoiled my boys really are. Our stocking are red and green. 8-Bit's is the Hello Kitty. Scratch is getting his today when we go to Target.