Duke is my meezer that we've had since this summer. Here are a few pics of him growing up:
Sir Duke Ellington at 6 weeks:
Giving me 'the look' at 8 weeks: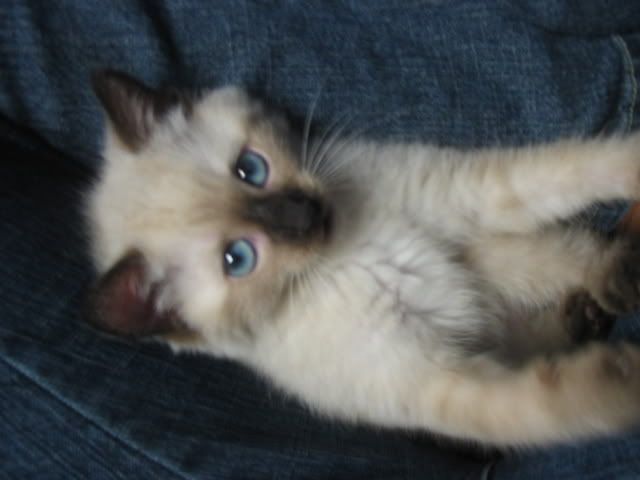 Taking a 'nap' at 12 weeks: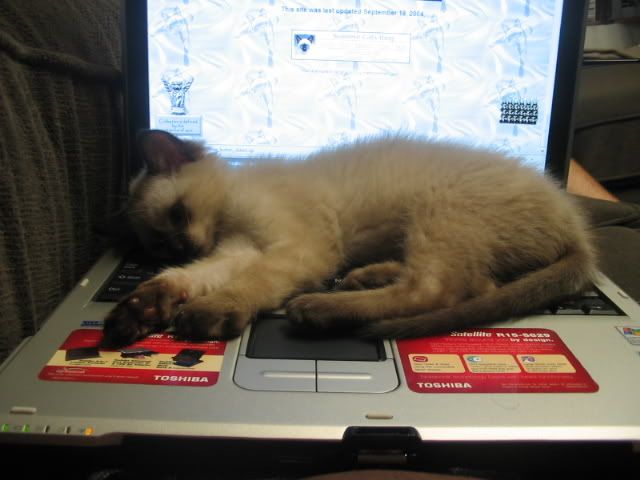 Playing shy at two and a half months:
Posing at five months:
And here in one of his favorite spots at six months: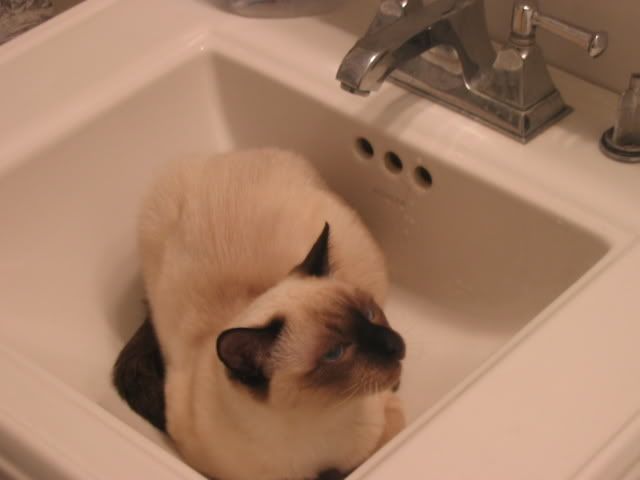 And still growing! I love this cat!!!
(for you Wildfire
)
Tiffany