The introductions between Takoda and my crew of nine has been relatively pain free. I have plenty of Feliway plugg-ins around the house and I have used vanilla on everyone every few days.
I know the real break through will come when Max gives him a bath. That almost happened last night. So it will be any day!
Here is a few pictures of them together!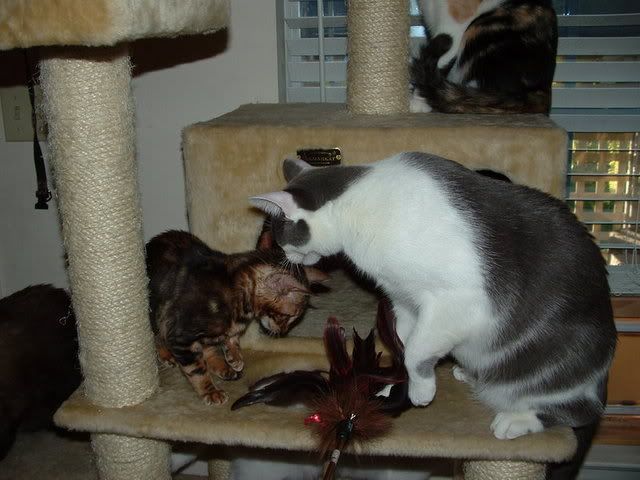 Tag you're it!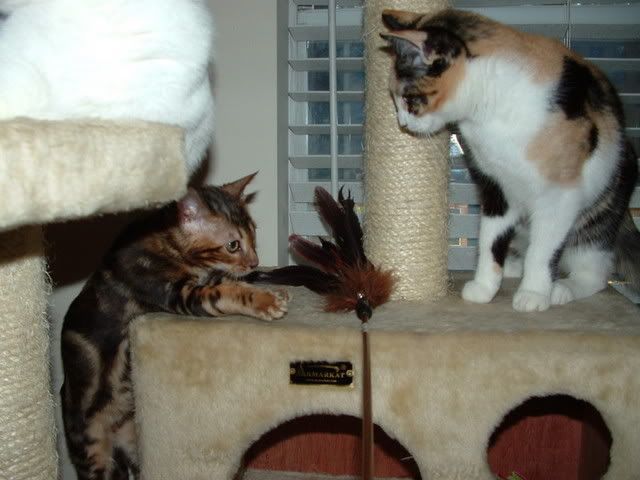 Simon wanted me to post his glamour shot for the day. He spent the day at the salon!