Morning all!
Almost Friday
and almost the weekend again. Company Christmas party is this weekend, so that should be interesting. Wonder who will regret being squiffy and saying something they shouldn't have?
Not me, I learned years ago to behave at those things or don't even go.
Good reminder for today's holiday. Your PC gets sick, no TCS!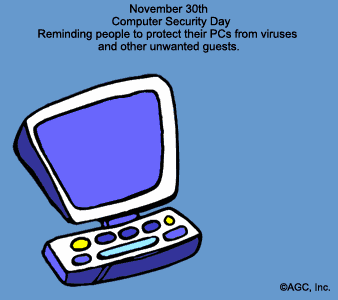 Hope Miss Mew is having fun on her "official" honeymoon this week. Bet she has some pics to share next week.
Have a great day everyone!