Here some nice pictures of Mikey that i took today. It was a rainy day and we all were lazy..just hangin out.
He didnt want to take a pic for Mommy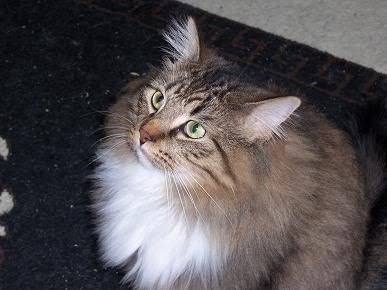 Then he decided to give all you ladies and gents something to swoon over...
a little stretchy pose.
Here Mikey is trying to blend into his surroundings...I hate when he tries to climb in between the blinds...which he is waiting for me to turn my back
What a good boy...tracking the birds WITHOUT destroying the blinds!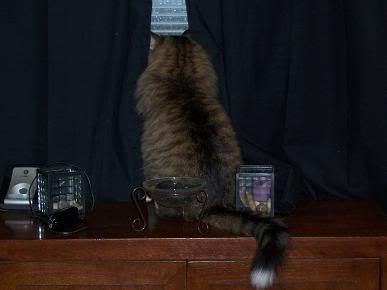 to me mikeys looks like a cat who doesnt say much, always has the same look on his kitty face.to me he is my buddy, he knows how to press my buttons and he knows that what ever he wants I will give him..all he has to do is ask. and by asking I mean smack me with his paw or give out a little meow! He and I are very in sync with each other and affectionate. thats the mikey story!
I hope you enjoy his pics...he may not be photo-genic but its worth a try.