Hey guys!
Checkout my new laptop skin that I ordered from the states. I was able to personalize it with a photo that I took this summer of a rose that I planted in my first cat's memory (natasha). The rose is purple, very sented with frilly petals and called "angel face". It's beautiful.
I'm really impressed with the skin, and put it on "backwards" so that I'd be able to see it upright when it was closed as opposed to the conventional way of making it so that other people can see it from across the room. I figure when I do things like this, it's for me to admire and I don't really care about what other people see
Becides that, except for looking a bit upside down (and you could solve that by using a picture with no up or down but I liked this one better) the people who would look at it could still apreciate the folds of the petals and the colour.
I think I'm going to get them to make me a template to protect my wrist spot next (as per suggestion of one of the fine ladies on this site). Thinking of waterdroplettes on silver, or loose rose petals. What do you think?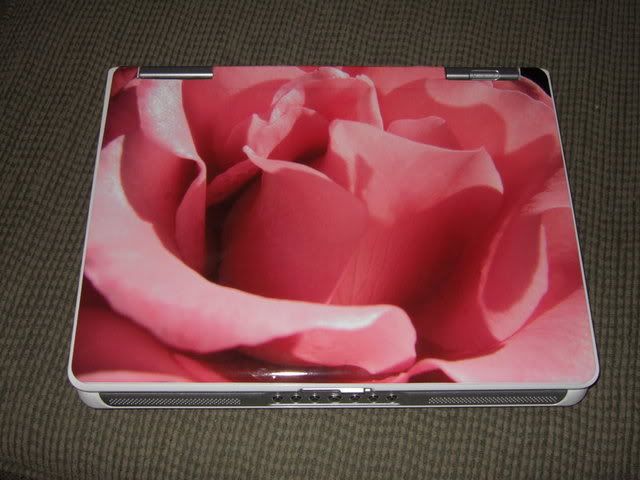 Or maybe I should get someone to make me a "siggy" for it....hummm...the many options.