It's really a box (Don't tell him!), but he loves it anyway
Hey, A Palace!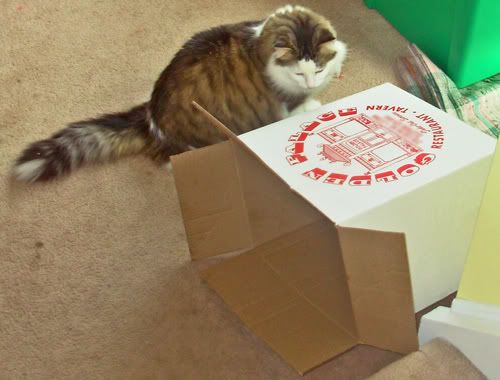 I, Quill C. Plumington IIIV, proclaim this Palace as mine!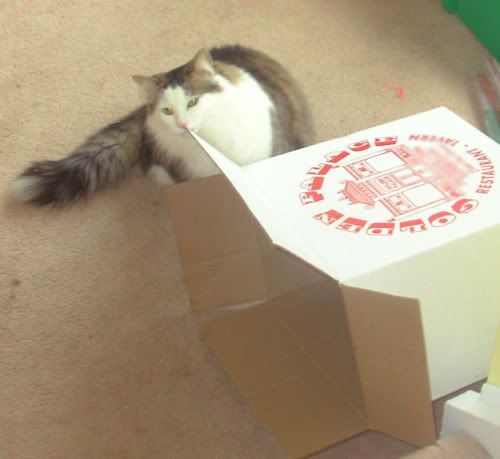 Hey, I really like the room ... *purr purr purr*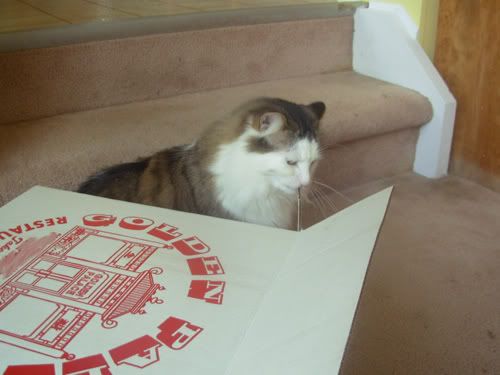 Oh no! the Great Red Pom Poms of Doom are attacking! I must defend my Palace!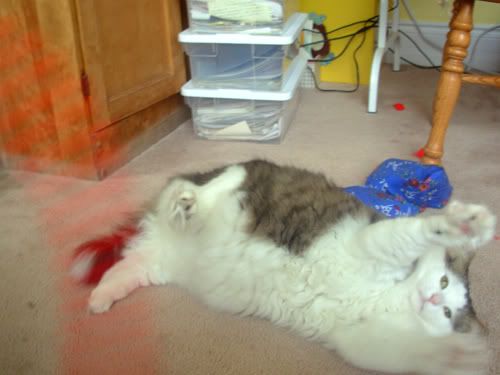 Victory is mine! Can I go back to my Palace now? Is it safe?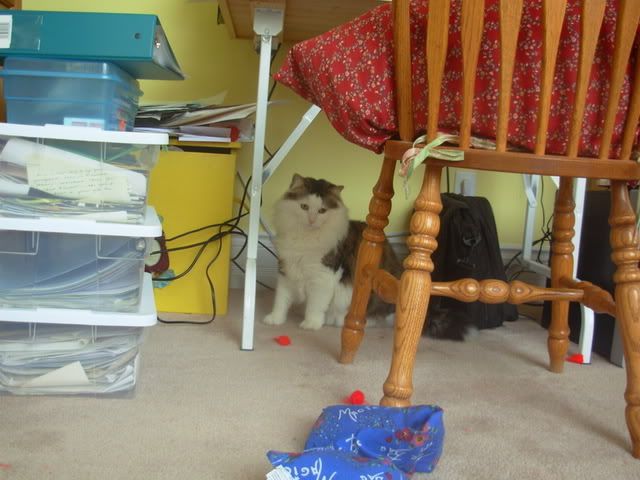 I'll just keep watch over my Palace if the Red Pom Poms decide to come back ...