The kittens received a nice gift from their auntie in Canada. A bit too warm for the tropics but still a fascinating toy. Unfortunately they also found its postage box quite entertaining.
Smells nice!(but what is it?)
Maybe meowmy can ship me to Canada!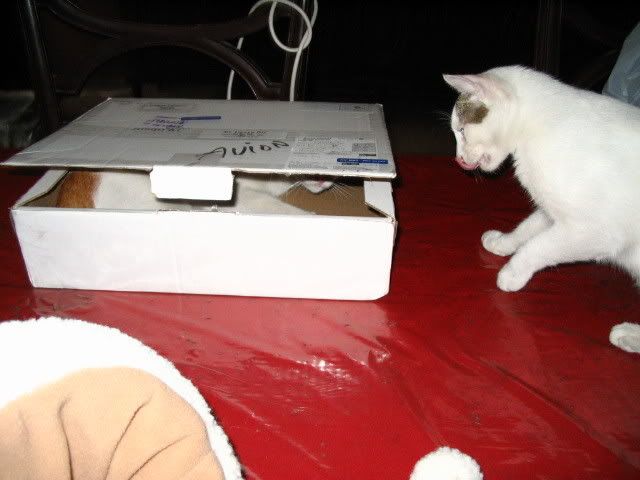 I want to go to Canada too!
This toy is cool!
Let's switch toys later okay?