Radar has only ever been in his carrier to go to the vet. He loves going to the vet, and even more than that he loves sitting in his carrier. He pesters to be allowed in it
Are we going on the bus again? Pleeeeeeze, I love going on the bus!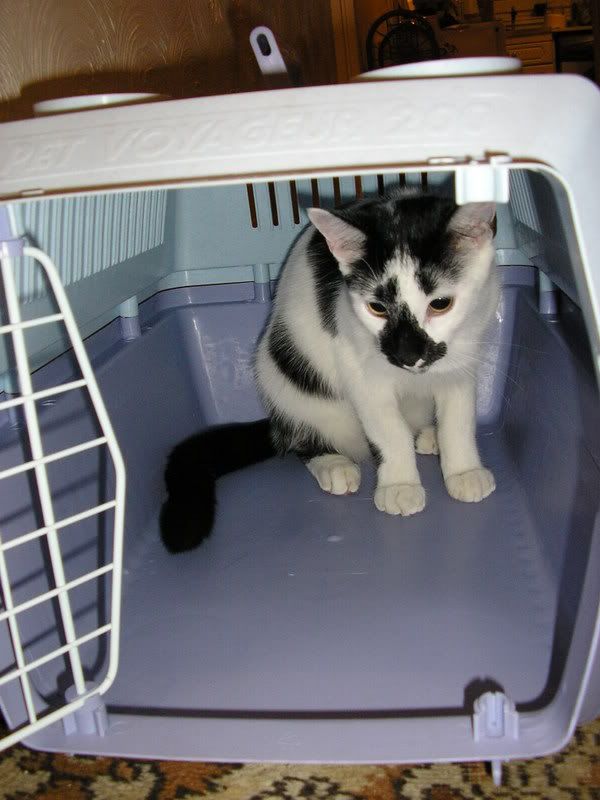 You may want to post on TCS, but I'm SLEEPING!