Was a beautiful day here in Ohio, one of the last few I'm sure we'll have for quite some time..............
We started out the day with church, then for a nice sunny ride with the windows down! On to lunch/supper at a nice little restaurant we had. Full half chicken dinner, (jerry had meatloaf) potato, soup and salad bar with dessert for $8.95! We thought that was a great deal!
Then there is a place called Pettiti's in Strongsville where he bought me this beautiful pointsettia and this darling little squirrel that I fell in love with.........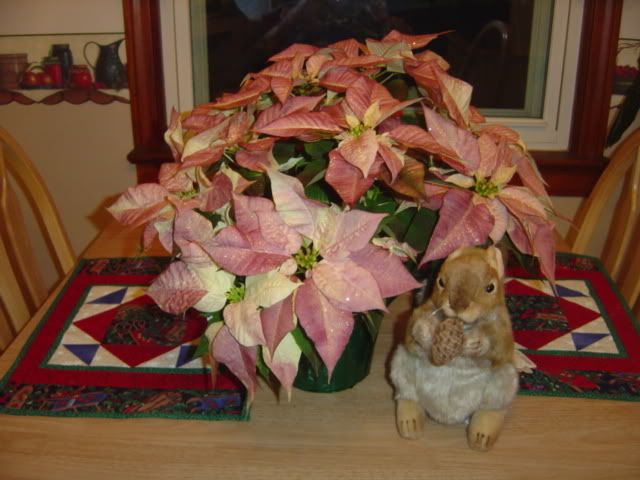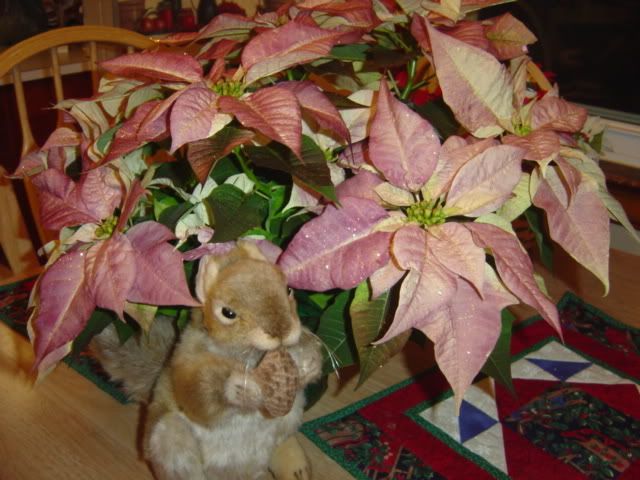 He meant well, but I won't keep the flower here with TTP&B, so I'll take it to work so I can admire it there.
All in all.......a very nice day........too bad tomorrow has to come along and ruin it!
I hate Mondays!