On the Sunday after Thanksgiving last year, we adopted Hannah Grace from the pound. She's an absolute sweetie and has brought lots of joy and laughter to our lives.
Here she is the day we brought her home, full of fleas, ear mites, and sneezing:
Hosted on Fotki
A week later, after spending the first week at the vet's office because of her URI that nearly cost her her life. She's a fighter!
Hosted on Fotki
A few months ago
Hosted on Fotki
Waiting for the turkey to finish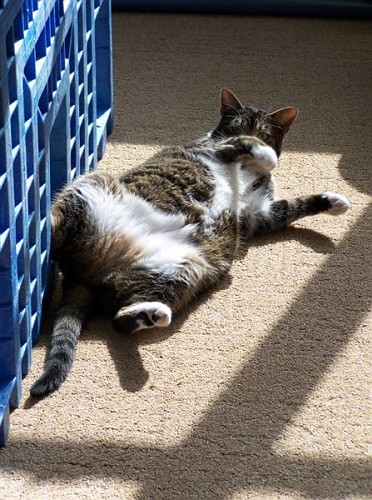 Hosted on Fotki
Happy Furever Homecoming, Sweetness!
Stephanie