I saw Ginger Cookie snoozing on the couch today and just had to take pics. She just looked so relaxed and cute! I wish I could relax like this!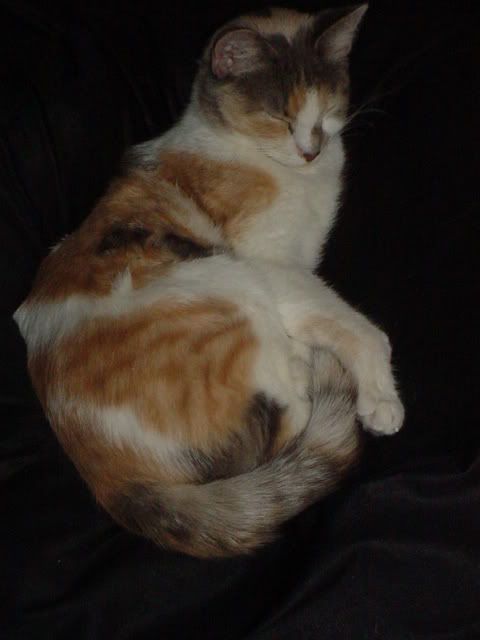 A close up on her little face.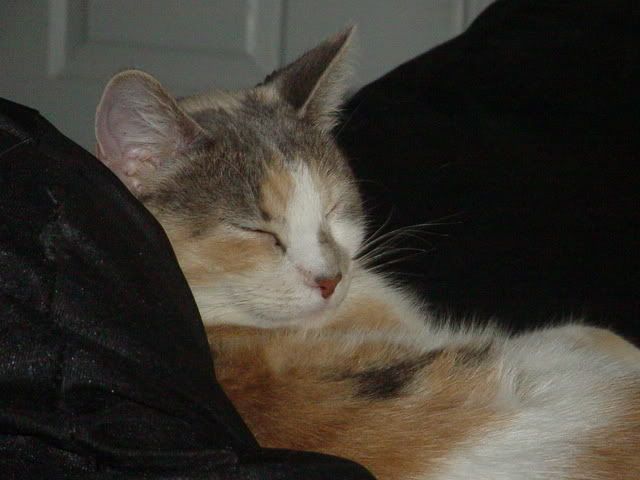 Isn't she pretty with the black couch framing her like this? You can also see her heart shaped nose in this one.