I got some brand new photos of Radar, but first an old one for comparison (oh and please try to ignore our tatty old carpet
) -
I think we took this within a few days of him coming home with us, he'd be about 9 weeks old...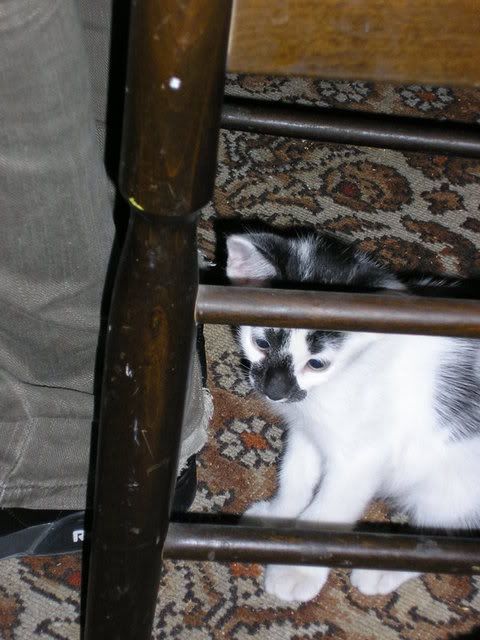 And here he is now, at 6 1/2 months. I think he's turned into a handsome young man, but then I'm biased!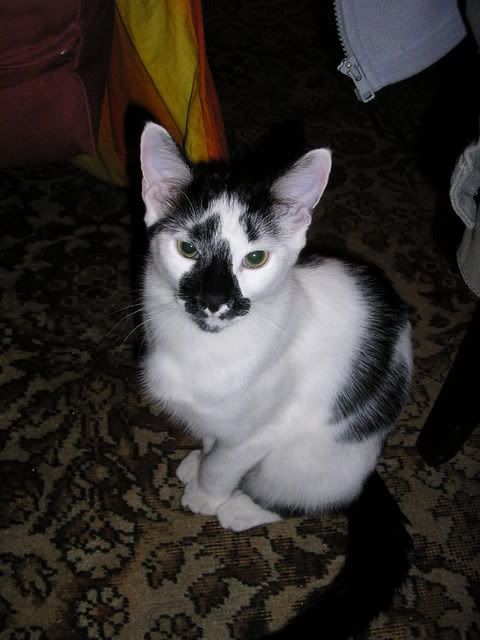 Stop sticking that thing in my face!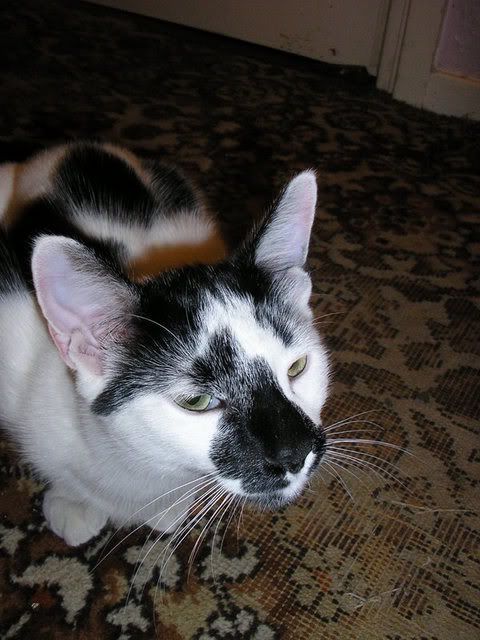 Brrrrrrrrrrrrrrrrrr, don't stop, I'm enjoying that...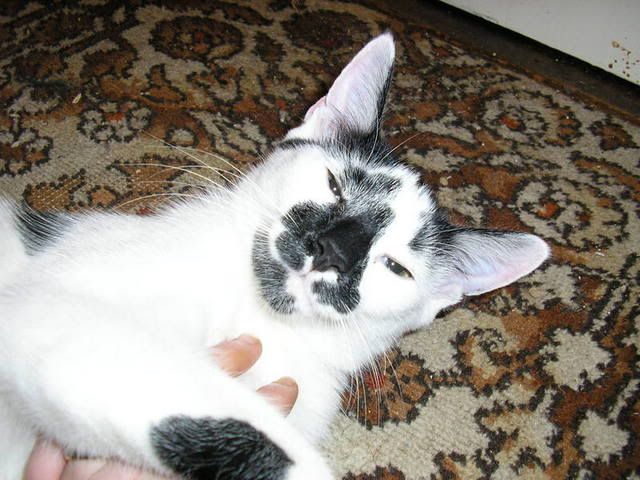 Is it worth jumping up there? Maybe not...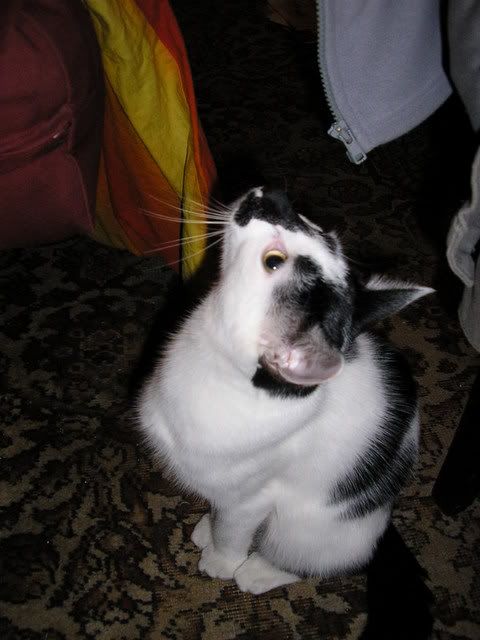 Ahhhh, there is nothing like having a snooze on a wet towel...