I got my first bunch of Christmas gifts today from someone who I've become pretty good friends with on here.......Halfpint/Lois........ She is such a dear person and really surprised me out of the blue with these gifts.....thought I'd share with you. I hope you'll all feel free to post non secret santa gifts on here as you get them this season.......remember, your pics don't have to be TCS related........
In this big box, I pulled out this kitty! I think I'll name her Lois!:
Then there were some great Christmas kitty towels/pot holders, some great kitty treats for TTP&B, a framed certificate with congratulations for being the Gabber of the year,
some really SOFT comfy kitty footies to keep my feet warm.....and two great little frames..........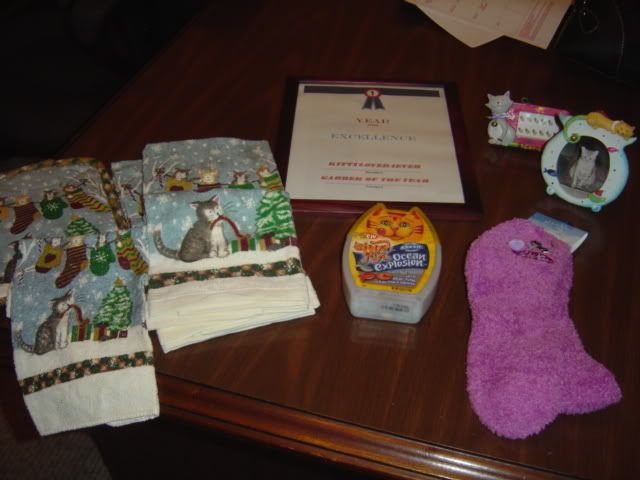 Closer shot of the certificate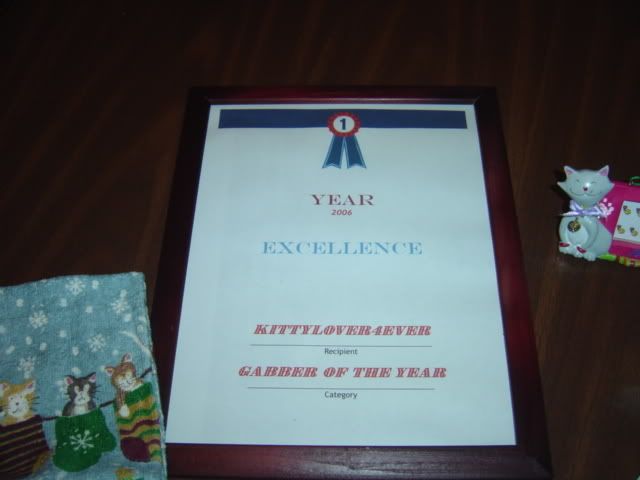 A beautiful ceramic kitty house, that I can put a light or candle in to light it up!!!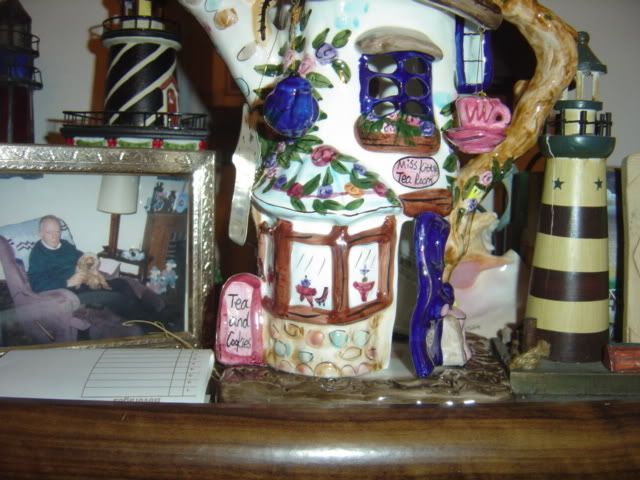 This great calendar!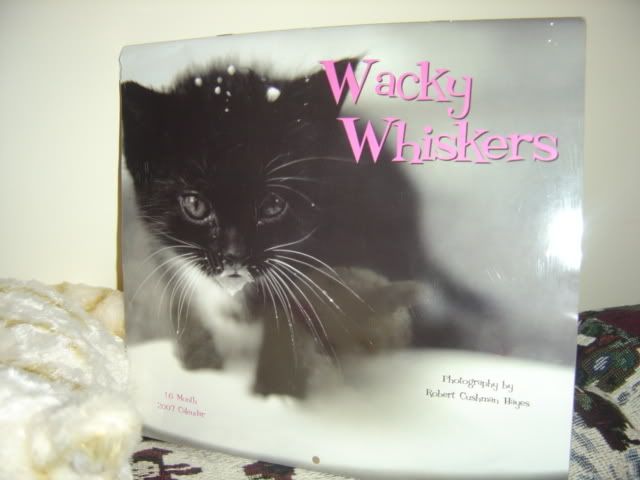 The cutest kitty ornament!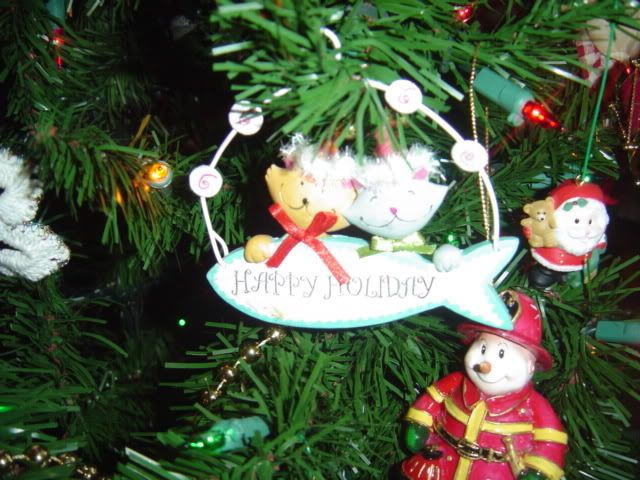 And a bunch of kitty toys for TTP&B! They all love them! There are two kitty balls in there that when bounced, they light and blink! They just love those!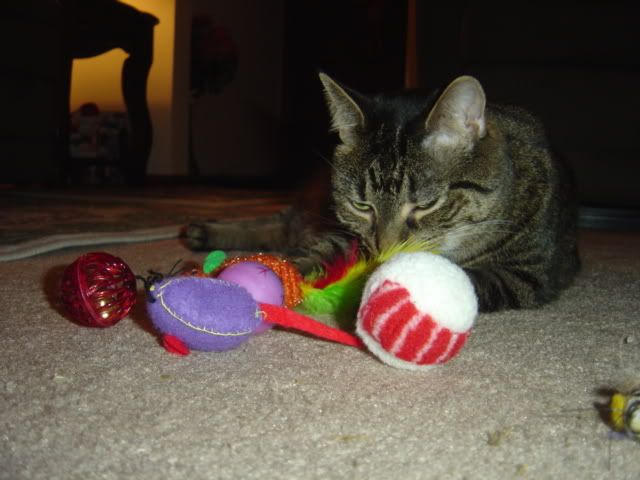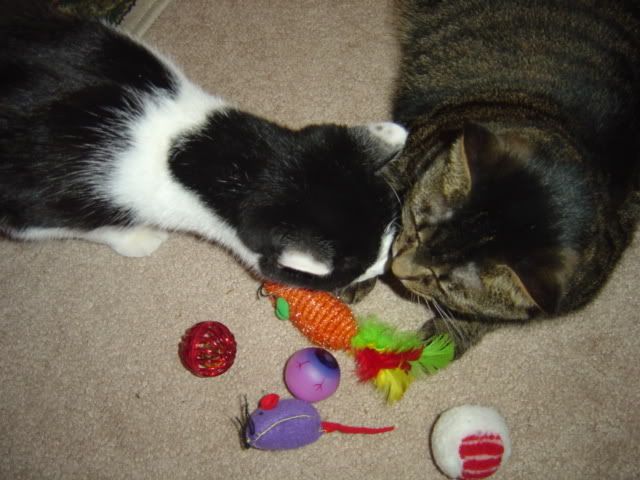 Thanks Lois!!