Hi all! I haven't shared any new pics for a while. My hubby took some awesome ones of me playing with the kittens this morning, so I thought I'd share them. Just don't mind me in my bathrobe. He didn't give me any warning.
First, Lily:
Warming up.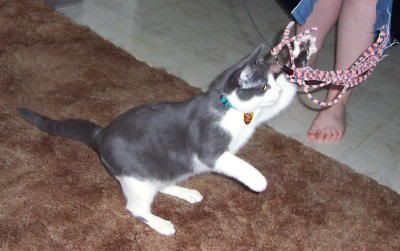 Getting warmer
Belly! And she allllmmmmooooosssttt has all four feet off the ground.
Eve the acrobat. She gets some serious air time!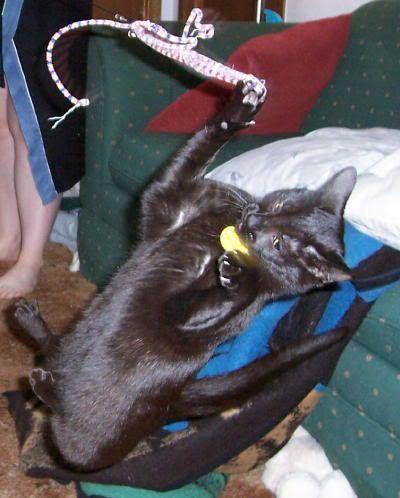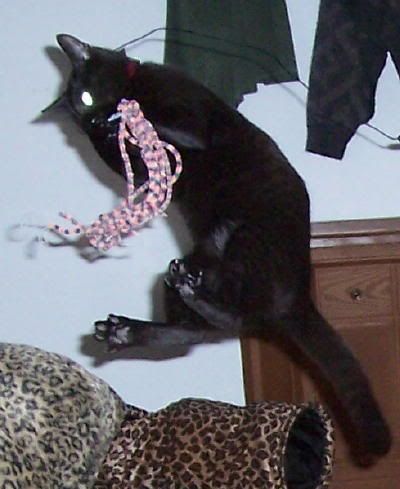 Walking on air...