To keep Anya happy AND to keep her off the stove I had to cook like this: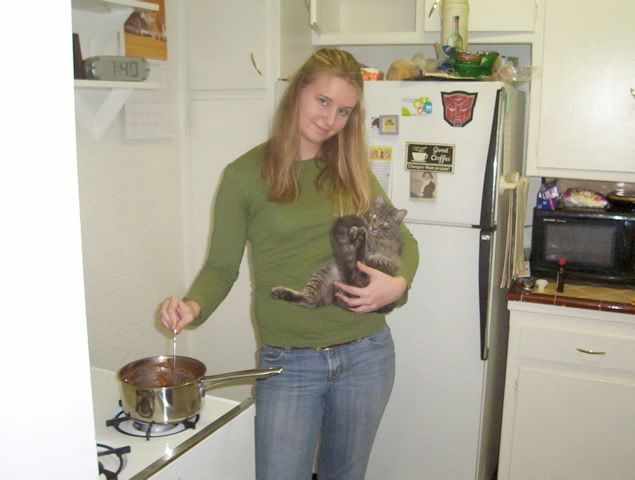 Brian walked in on me making frosting, laughed, and ran and got the camera.
She's my sweet cuddle girl every now and then, and who could turn her away when she wants to snuggle???