I got some pictures of my neighbors beautiful animals.. They are awesome!
This is Lucky, king of the neighborhood. When Zakk sees him through the window he goes nuts!! Unfortunately for Zakk, I think he would lose because Lucky is much bigger.. Lucky also hugs you around the neck if you pick him up just so.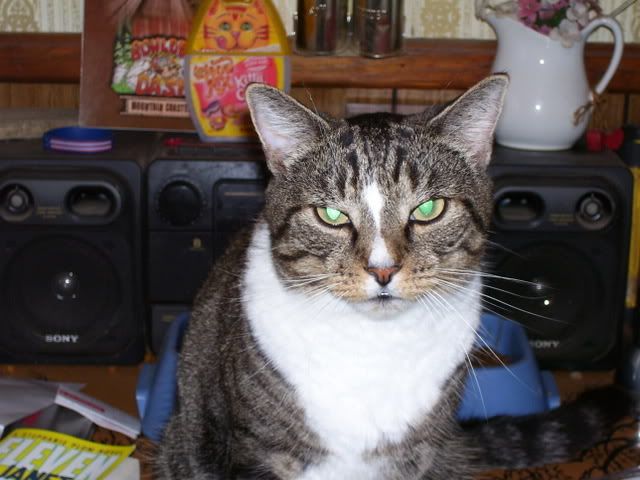 This is Abby. She's very cute, though shy. I have found her in my yard taking a nap in the summer.. They also have big fluffy white cat named Angel.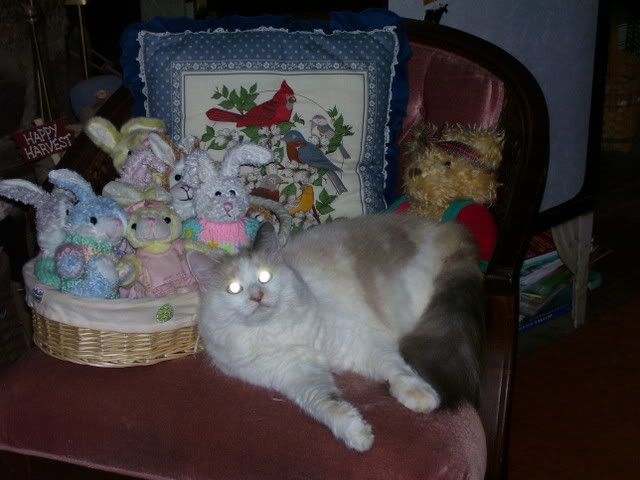 This is the dynamic doggy duo. Sadie is the lab on the left and is the living definition of wiggly lab. I can't believe she doesn't have a toy in her mouth in the picture. She has tons of personality and is very friendly. Shadow is an older more sedate lab mix, very good doggy.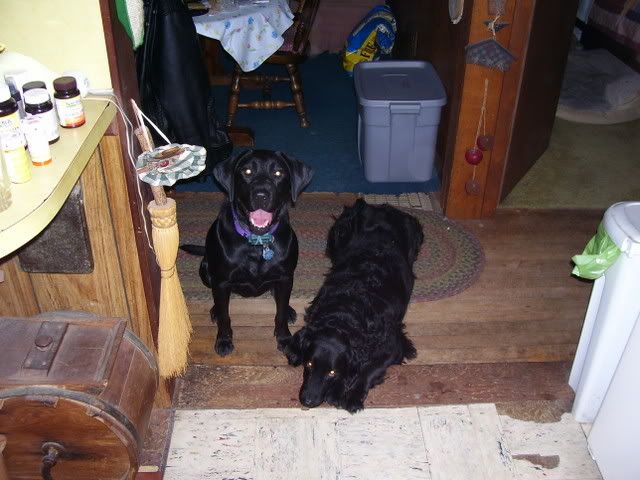 That's it.. The other neighbor has a indoor kitty named Gray.. He looks a bit like my Tribbles.