Thanksgiving Eve!
Hey everyone! Got your cooking done yet?
Wet and wild night here weather wise, we are like 9" above normal rainfall for the year. Winds about 30mph
and it's about 35. BRRRR!
I KNOW today's holiday will be celebrated. My Carolina Hurricanes won the Stanley Cup last year, so I will be celebrating today!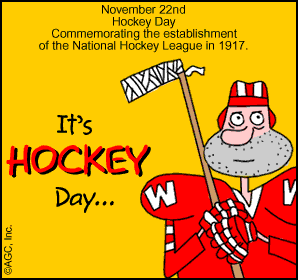 Have a safe travel day, all you that are moving about today!