Hey everyone I havent been on in a long while (months!) so if you remeber me... I'm the member who owned Roper. I found him at a Gas Station on June 26th when he was just 4 weeks old and wieghed 1 pound. My Sig is the pictures of him as a baby that you saw back then..... so look at that to remeber or look up my old threads for more kitty pics.
He has changed so much now, he went from a scrawny, torn up, raggedy kitten into a nice sleek gentleman. He is so beautiful now...and he loves to eat. Spoiled as ever to! The pictures say it all lol
He is 6 months old now!!!!
Can you believe it? Last time I was here he was just 1 month!!!
We had an accident during the time I have been away, something happend to his rear left leg. One morning I got up and he had hurt it, I knew something was wrong because he was looking at me funny and meowing. We took him to the vet immediatly. There was a new vet.....*rolls eyes* She looked at his leg and said his knee was swollen and that she couldnt *feel* a fracture so she doubted there was one. She gave us a 7 day anti-inflammatory that costed over $100.00.....Guess what? It didnt help at all and she said he should be back to normal in one week instead it took 2 1/2 months for his leg to heal, for him to stop limping on it. Now he is using it again but there is still something *iffy* about it....but he isnt in any pain so thats the most important thing in the world.
This Kit is just wonderful...I really cant imagine what it was like before I got him! Your life doesnt really begin until you have had a kitty in your household.
Ok Pictures... Your not going to believe the change! lol
Before and After Pics......
Same Place, infront of the Bathtub.....
1 month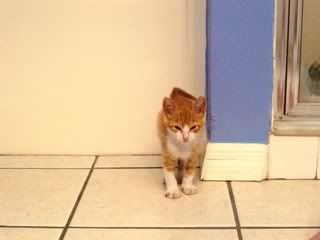 3 months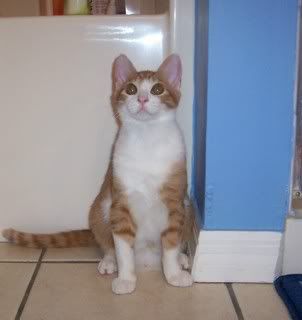 5 months: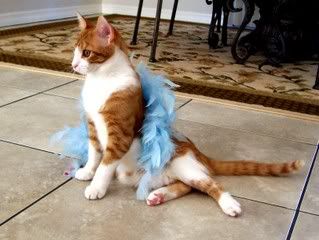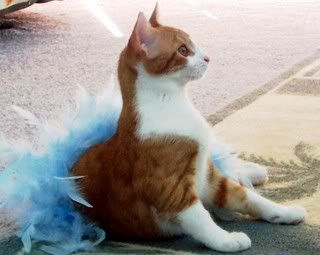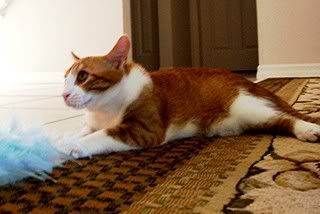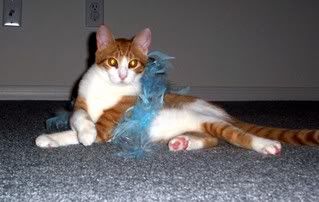 6 months: Pics were taken Yesterday!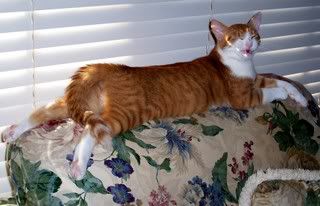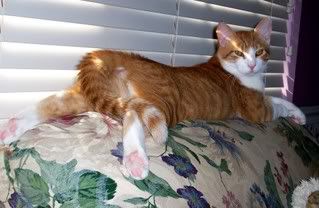 Thanks!