Here is Daisy. Apparently she thinks she's a piece of mail now and is going to push all my mail onto the floor and sleep in the basket.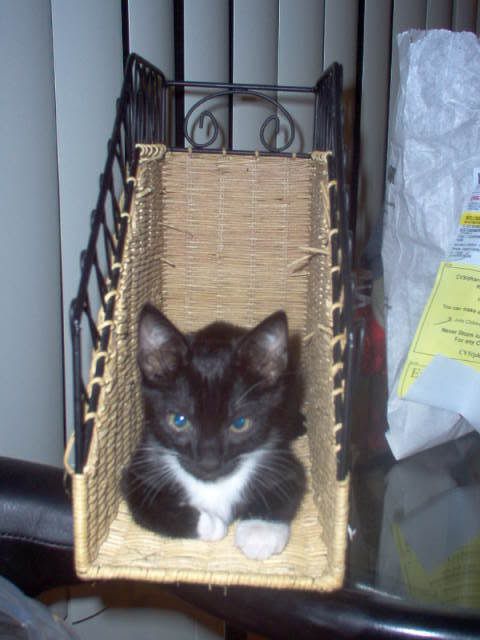 Here is Bo and Cooter sleeping on my son's backpack.
To be honest, I'm not sure which one this is
I wasn't going to wake him/her up to find out. The backpack is a very popular place to sleep now.
This is Duke. He curled up and slept with my last night at the computer. He was none too happy about the flash of the camera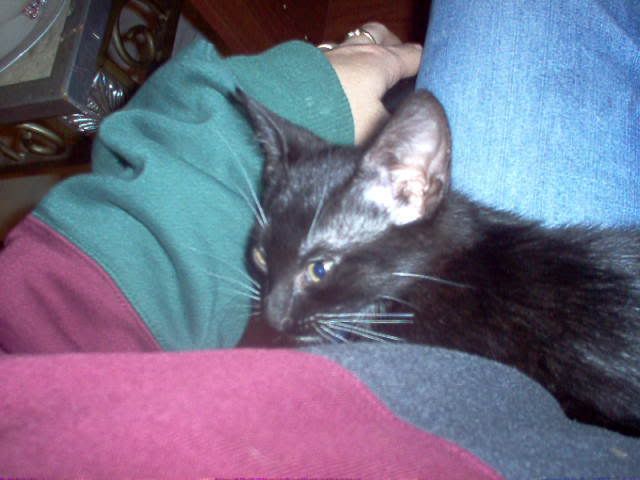 The reason I usually don't wake them up to find out who's who is because I get dirty looks like this...