Susan and I must have been thinking the same thing tonight...time to get the pics up!
I have too many pictures to post so here are just a few of them in their new house..
At first Sleeves was a little scared to come out..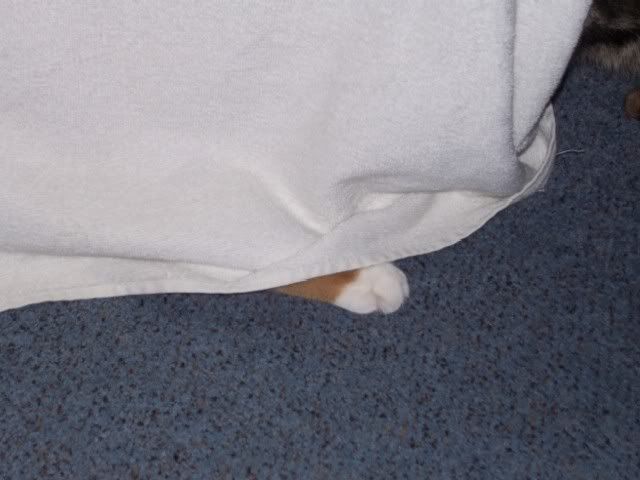 So Nismo went to see if he was ok
Then it was all a little too much for her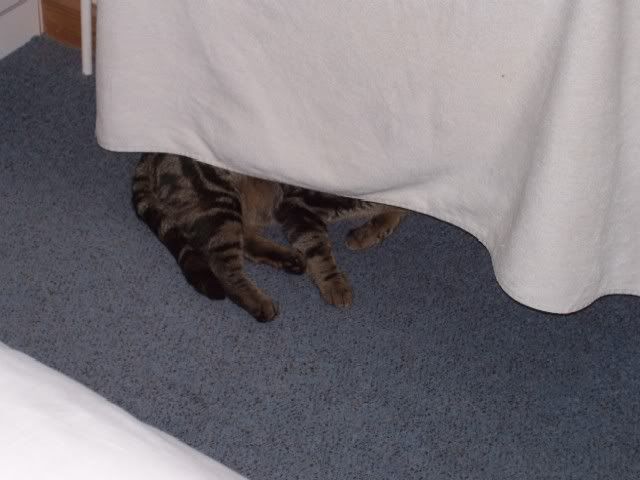 First venture down the stairs..
It all smells a little wierd
Sleeves wondered why his cat tree was in pieces in another house?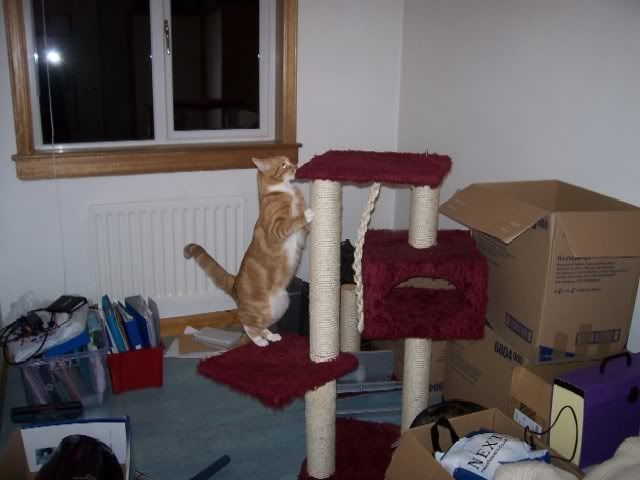 Look at me!
Queen of the house strutting her stuff
Sleeves has now settled in nicely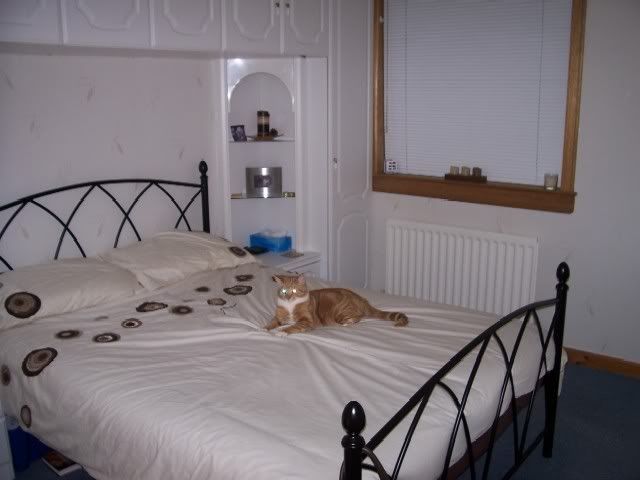 He's even relaxed enough to start fighting with Nismo again!