Here's a few pics of our new foster Cinder. She's so cute. She's very tiny with the biggest feet ever!
So far she's gotten pretty comfortable with us. I have yet to introduce her to the other furbabies though. Still giving her some time to get use to all that has changed for her. This weekend we'll maybe begin intros.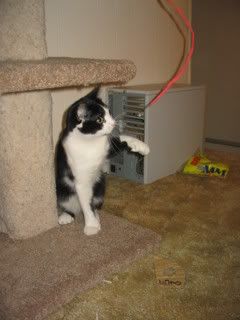 This is her "Please take me home" pose.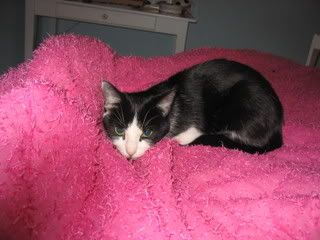 You can see the size of her feet and her double paws in this one. I just think they're huge for such a little girl.
(oh - and don't mind my kid with the mismatched socks
. This is apparently the fad around here and they go to school like this every day with a pair of Adidas flip-flops on. It's ok - makes my life easier - you know all those mismatched socks you get in the laundry?...all used now!
)