Simon has arrived!!! His brothers Alvin and Theodore are SOOO happy to be reunited with him! Alvin was shipped from ME, Theo came from CA, and Simon arrived from NC. Hummmmmmmmmm, pretty ingenious! Anyone want to take credit for these little guys???
Here's Simon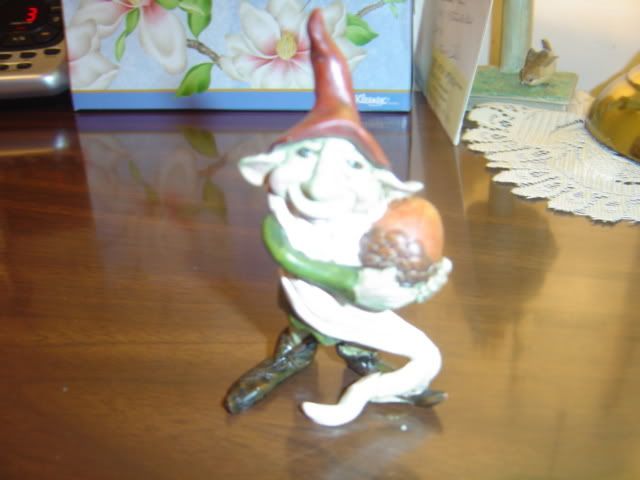 Here is, from L to R, Alvin, Simon and Theodore with Lauras big nut in the back.......everyone please make them feel welcome!!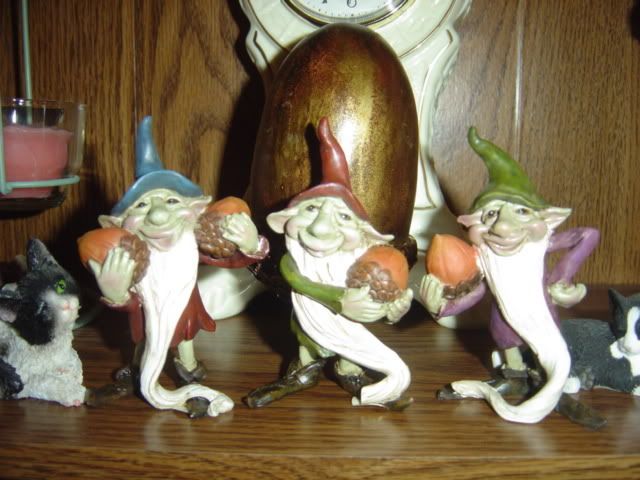 The note inside just said, "From your TCS Secret Santa "gutter gang" friends!
Come on now, I want to thank you.......who's sending them?
There aren't anymore brothers, are there?