Morning all!
Hey, where's that Abymummy, she's always checking for this thread and I have not see her post in one in a few days?
Hello? Hello?
Not much on the schedule for today, except celebrating my football team pulling out the win last night.
GO PANTHERS!!!
Looks like a holiday for our artistic friends, I know we have a few around here.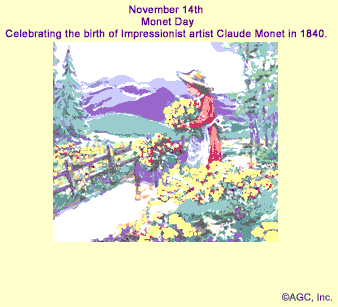 Have a great day!