I was reminded that it has been awhile since I shared any new Sabina pictures. At least ones where she's not wearing a costume!
She's gotten so big! At six months, she weighs a whopping 9.5lbs
She looks like a full grown cat, so I sometimes forget she's really just a baby
Here are some recent pictures: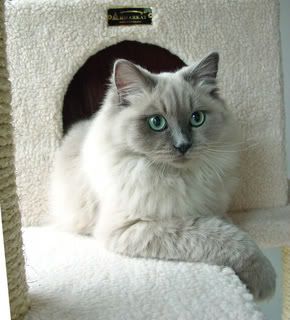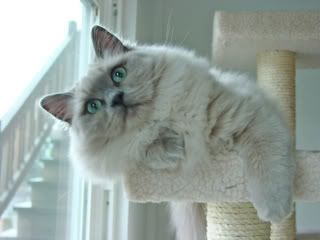 Enjoying her new cat tree. She has it all to herself, JinJin will have nothing to do with it: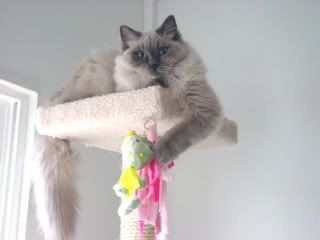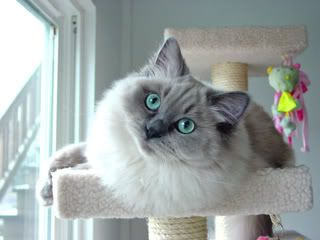 Here's one showing the size of her paws...they're ginormous!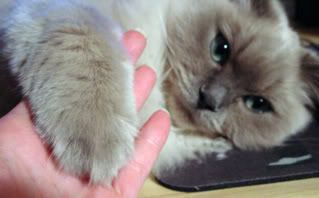 Here is one I took just the other day. It is my absolute favorite: