But the wrong tuxie went in the carrier........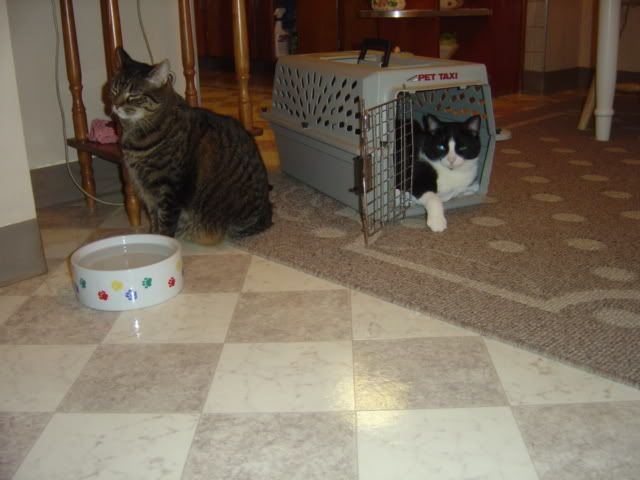 It's supposed to be this one!
Perhaps I can lure Petals out and Bailey in if I put treats down but Tiggy came to get his share too!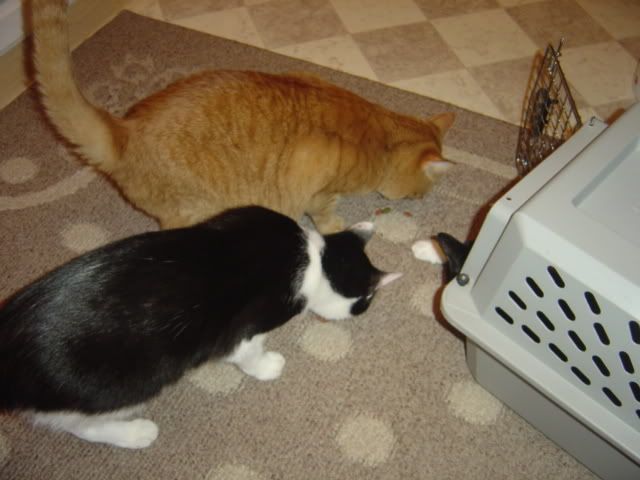 Then of course we have our resident princess sitting on her thrown looking down on the commoners......