Quill, you silly thing! I was working at the computer here a few minutes ago and Quill was playing with some paper on the stairs. I caught him peeking around the corner as I got up to see what mischief he was up to ... I couldn't resist snapping a few pics of him. He actually stopped playing and sat on the steps posing as if to tell me it wasn't HIM that was making all the racket! I had to snap them quickly because he would be off in seconds tearing around the house.
You can just see the innocence in his eyes ....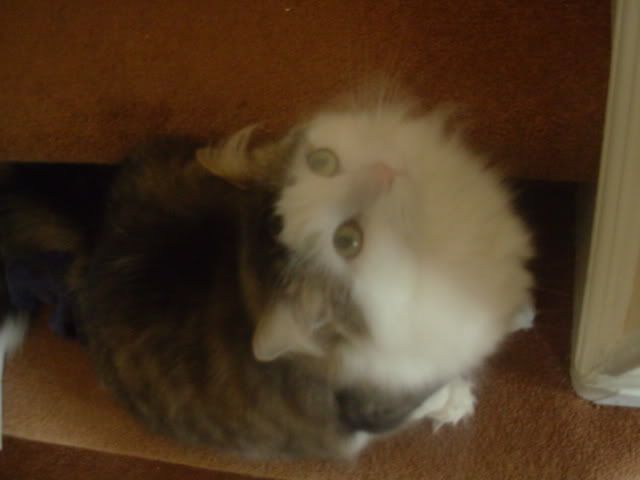 The sunlight creating a halo of feline holiness as he strikes an angelic pose ....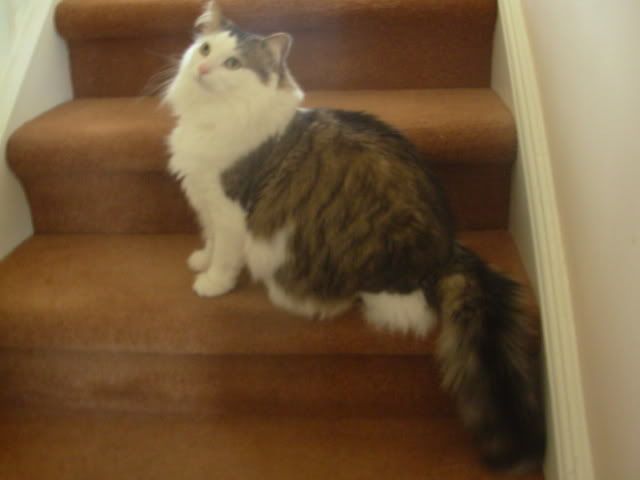 And one more