Ok, he's not here yet! I'm just getting anxious. I have little over a week left.
I want to give a great big Thank You to Nial and Teri (Kai Bengals) for allowing me
to adopt one of their beautiful Bengals! They have answered all my tiresome questions.
Night or day, even non-Takoda questions. I received weekly pictures even on their busy schedule!
Here is Takoda!!!
aka Spirit.
Pictures courtesy of Kai Bengals.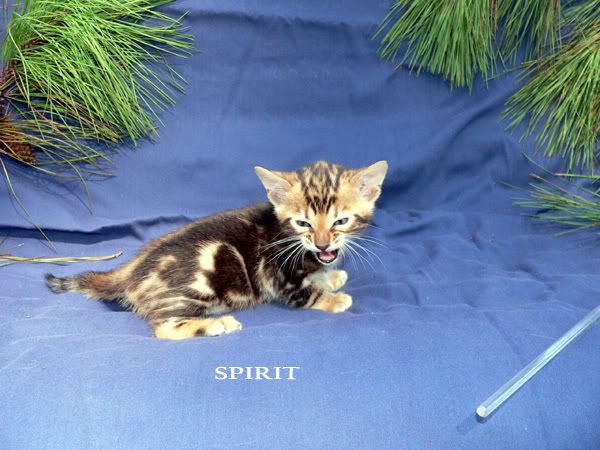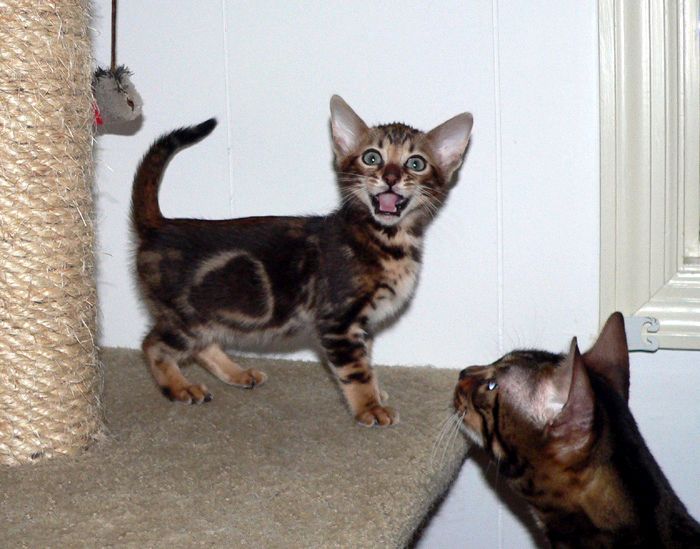 Again THANK YOU! Nial and Teri! From my family to yours!