Did you, as a child, leave out Christmas cookies for Santa? We sure did. I just found out a few years ago that kids left carrots out for Rudolph! Never heard of that when I was a child!
Jerry plays Santa every Christmas for different places and all the kids ask him what kind of cookies he wants left out. He keeps saying his favorite are Oreos!
Yes, this is Jerry/Santa making a peace sign behind his buddies head!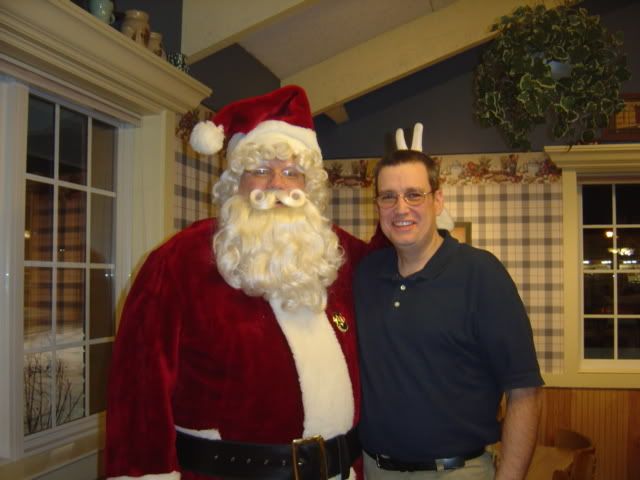 The children rush off telling their moms that they need to get some Oreos!
I can remember putting out the milk and cookies, and how excited I'd be in the morning to see the cookies gone! (dad had a real sweet tooth!)