Pami kindly offered to let me put Smudge in the cats of TCS video since she's grown up on here, and just in case we do keep her! And frankly, I don't know if she would be alive without the advice of TCS, particularly StarryEyedTiger's kitten glop recipe!
So anyway, I tried to get a good photo of her, but black kittens are so hard to take photos of!!! If her eyes are closed she's just one black blob - and that's when she sits still!!! She's usually running around, and if she sees me near her trying to get a photo she has to run up to me which causes blurry photos...
Anyway, so I thought I'd give her dinner, then photograph her afterwards while she was digesting and relatively quiet.
But then, all she did was clean herself! These were all taken in a row!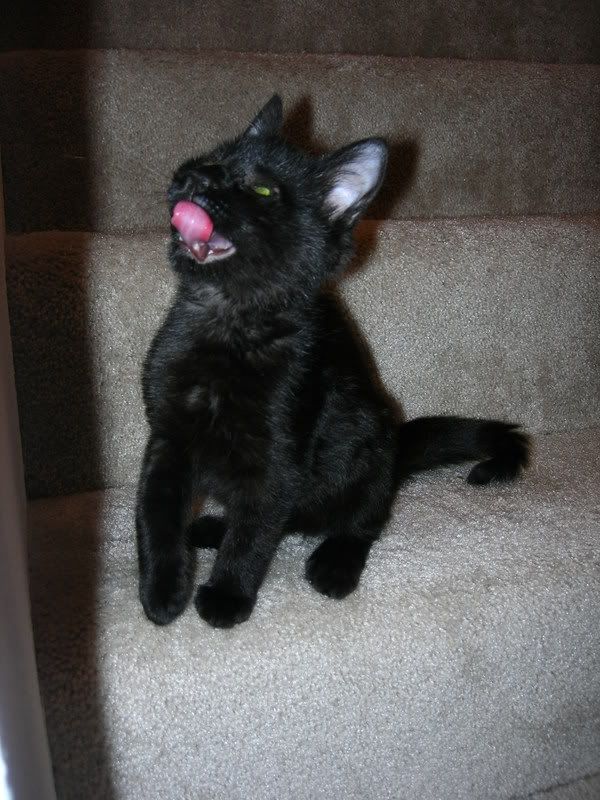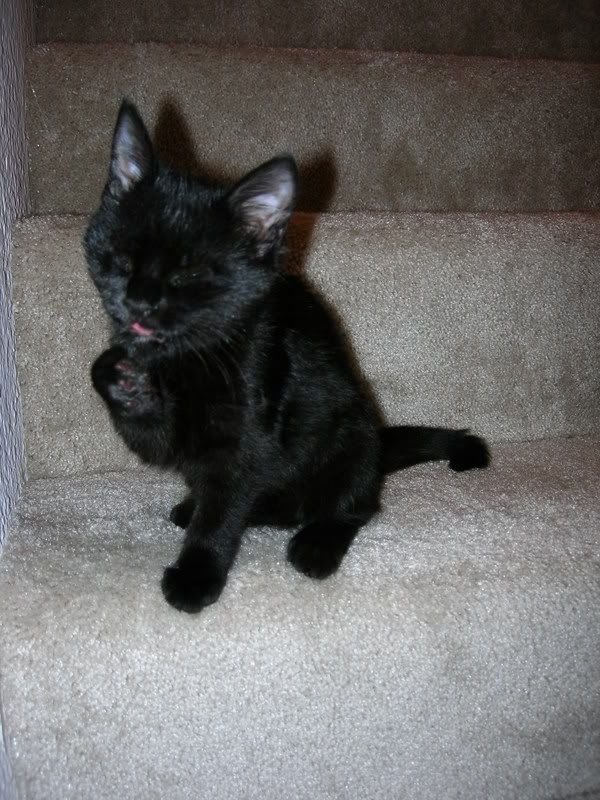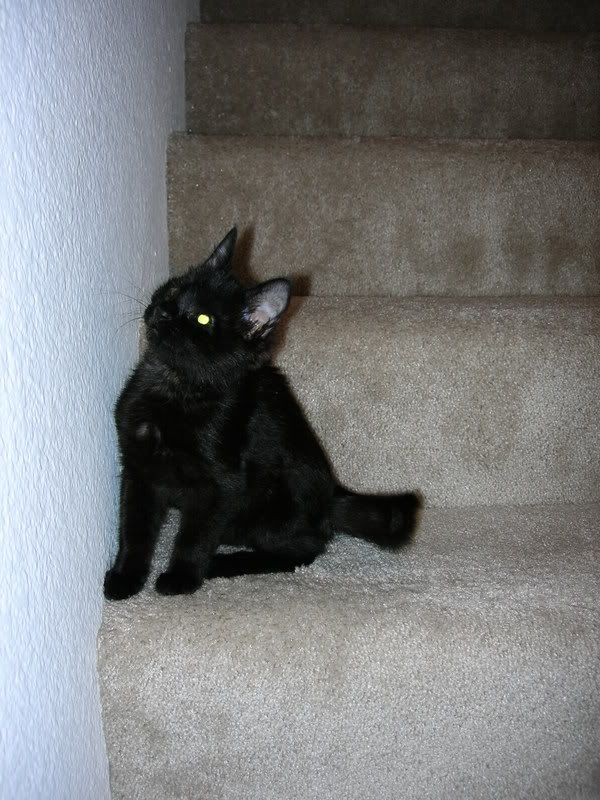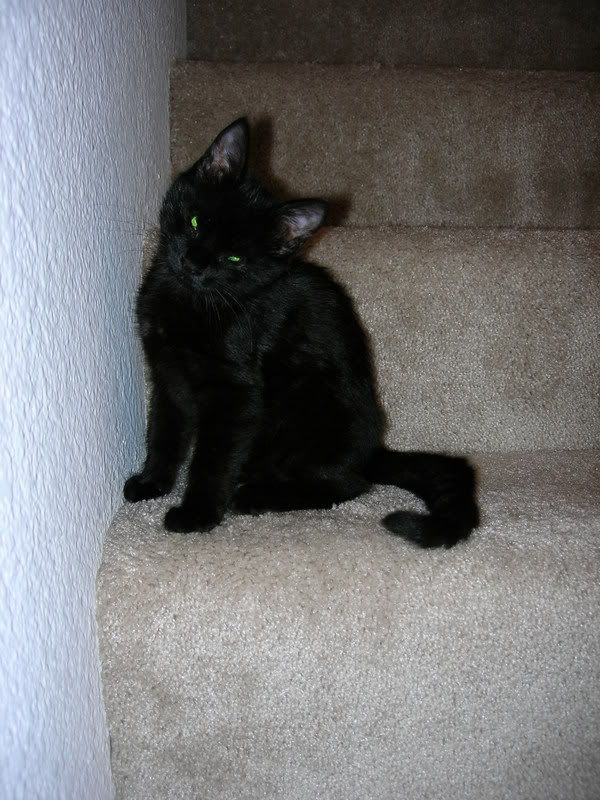 So while they're cute, I reckon maybe only one of the last two would be suitable for the video. Whaddya reckon?