So, after I read Nikki's Ruger thread...and read about the sandwich she made, I was craving a big delicious sandwich sooooo bad..so...
I went to the store on the way home from work and got all this fresh stuff and made a delicious sandwich....and...the funny part is I was so excited to eat it, that I forgot to put the turkey and havarti on it
I had already cut it in 2 when I realized, and then had to put the turkey and cheese on then...and I had made another for my lunch tomorrow, and did the same thing with that one..
Anyway, here is the sandwich...it doesn't look that good but man oh man..It had cucumbers, lettuce, red onion, tomato, havarti, turkey and mayo and mustard...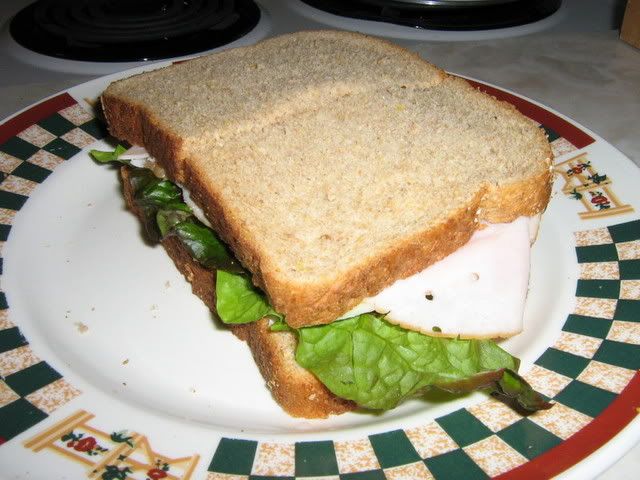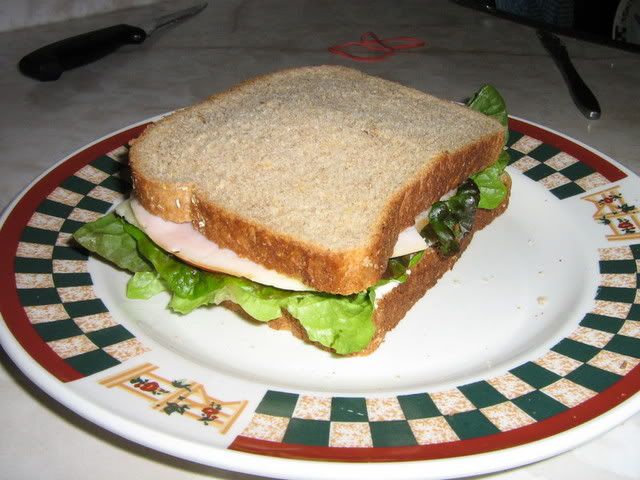 Thanks Nikki!!
I had the BEST dinner because of you