Next I pulled out this really cute planner!!!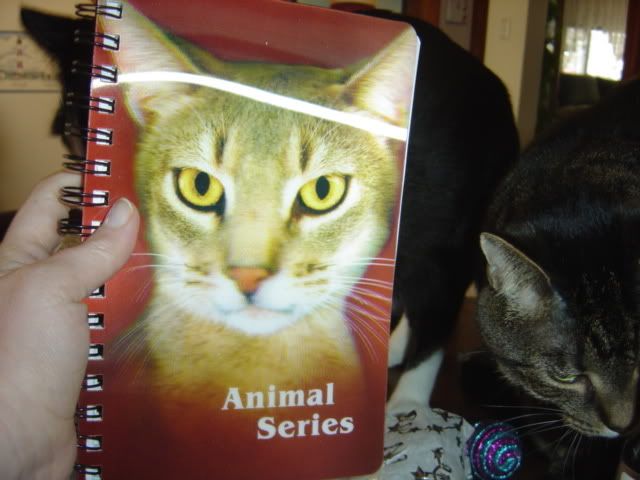 With a Canadian pen to write in it!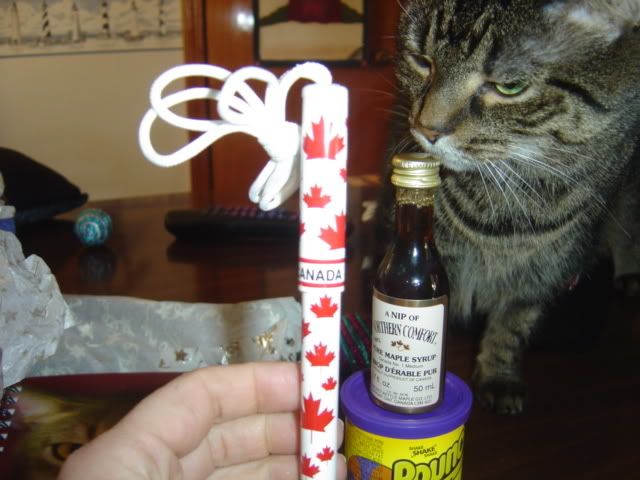 Jerry got excited because he thought this was booze,
but it's Northern Comfort pure maple syrup!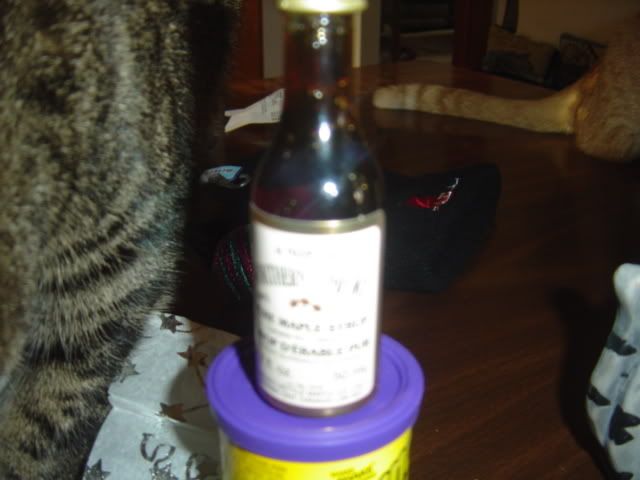 I felt bad when I unwrapped this because as we can all see, the head is missing!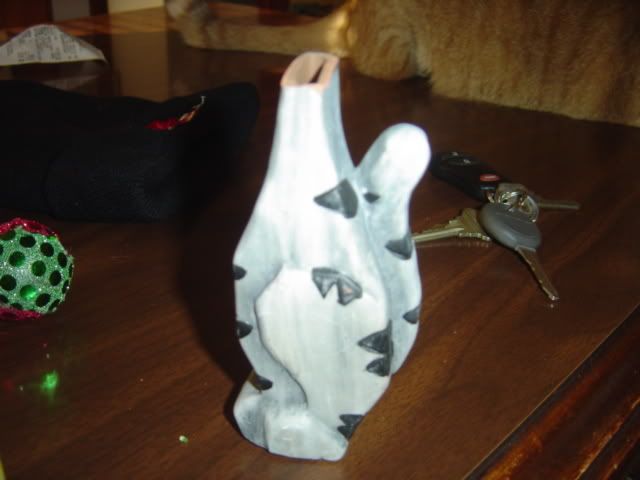 But I found the head and will super glue it back on! It's so cute!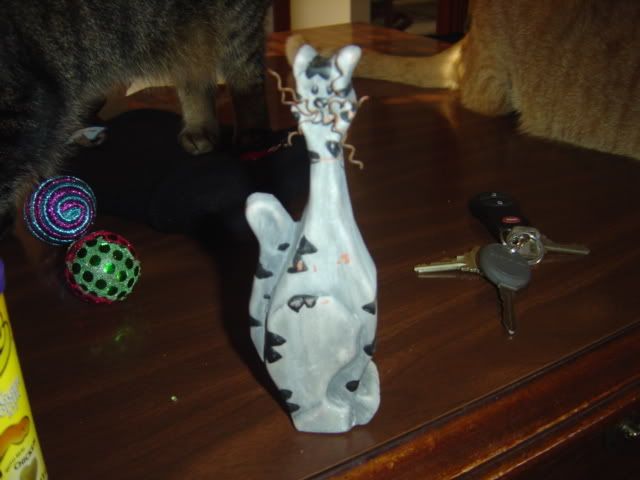 Kitty treats and balls were in a beautiful satin blue box! They just loved it. Thank you whoever you are from them!!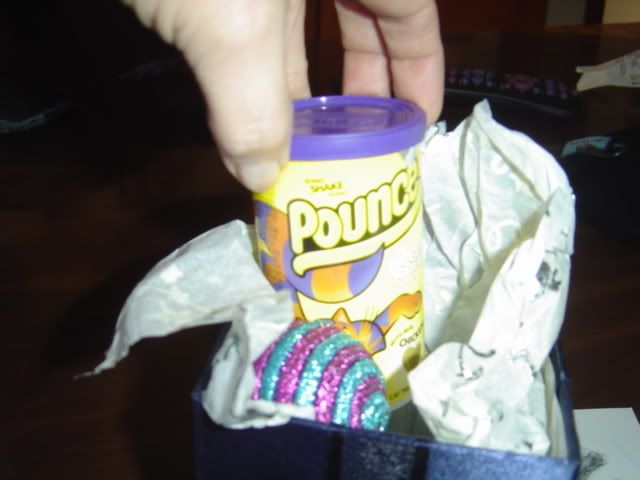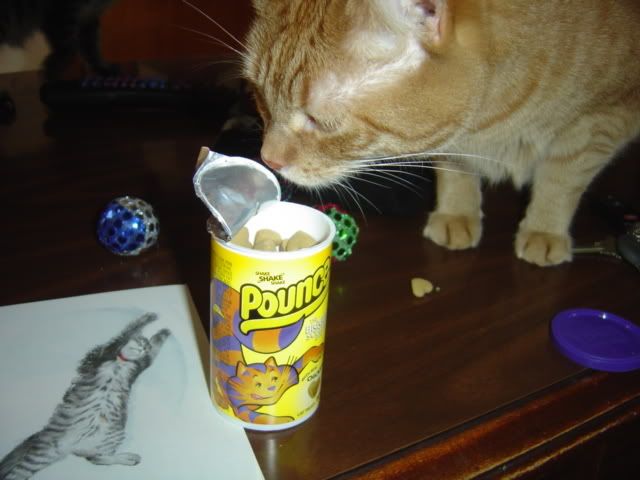 She had wrapped up a lovely Avon compact, but my flash made it too bright!!